Cybersecurity in Unmanned Systems – a Growing Threat (and Chance)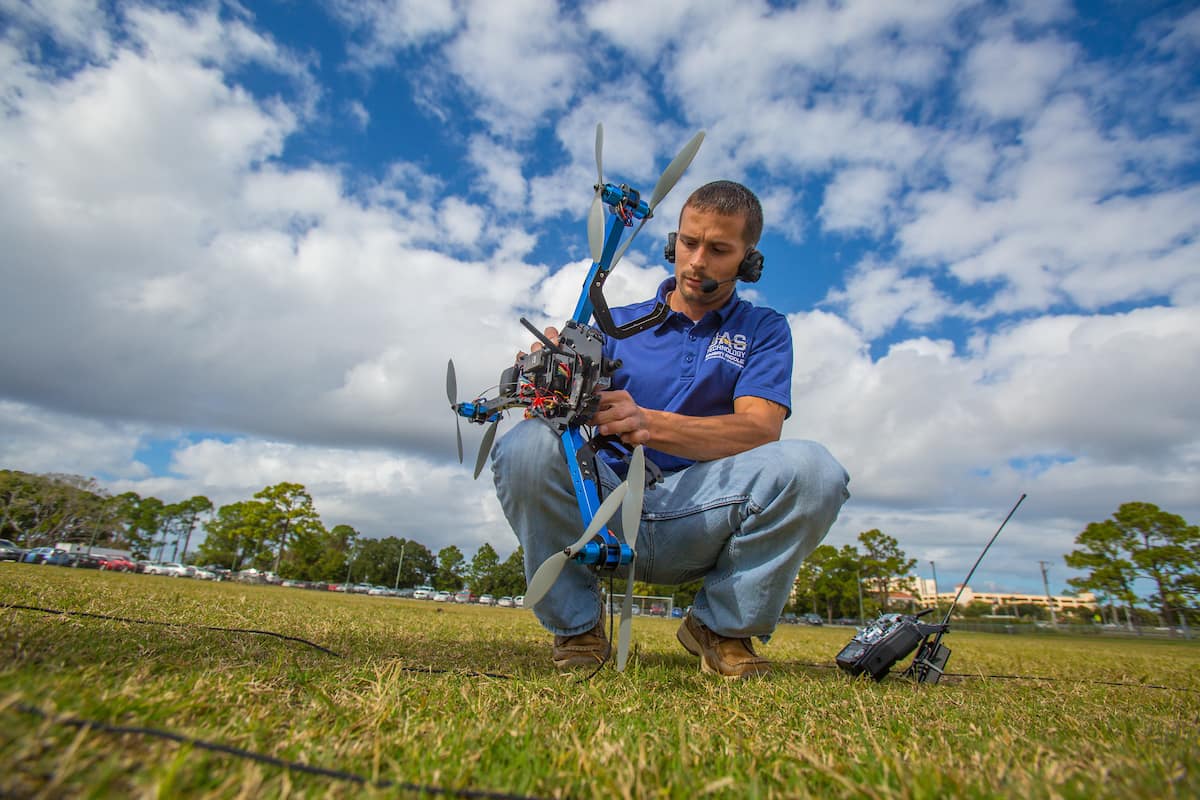 Robotics and unmanned systems are fast-emerging industries and Embry-Riddle Aeronautical University recently included these topics in its curriculum for the Bachelor of Science in Unmanned Systems Applications (BSUSA).
Embry-Riddle is a pioneer in the field of unmanned and robotics education. The bachelor's and master's degrees in Unmanned Systems provide students with an education focused on the application, development, and management of Unmanned Systems, policies and regulations, and related technology necessary to support the growing and dynamic needs of the industry.
Unmanned Systems have experienced growing digitalization and increasing connectivity. While this development enhances their capability and offers many benefits, the vulnerability to potential threats and attacks is also rising.
With the increasing network of platforms in many domains, there are also more vulnerable data links. Control signals and sensor data can be blocked, intercepted, and modified. Recent reports about hacking connected cars and hi-jacking drones underline this trend.
The fast-changing circumstances in the field of Unmanned Systems mean the curriculum needs to keep pace with applicable content. Questions of cybersecurity in the Unmanned and Autonomous Systems domain become more important, especially due to these data link vulnerabilities. Also, the potential misuse of small unmanned aircraft systems or drones for criminal and other malicious purposes is a growing development that needs to be addressed in education and training, in order to have qualified personnel to engage these challenges.
Based on these developments the decision was made to include cybersecurity in the BSUSA curriculum. Dedicated courses were created, and the subject will be taught in many courses involving Unmanned Systems, such as UAS operations, engineering, ground systems or control and interaction.
Students will learn about vulnerabilities and assess risks and threats associated with Unmanned Systems operations. The scope will be on the protection and encryption of platform components and data links. Also, the field of counter-UAS and regulatory considerations will be included, to recognize the growing demand for qualification and training.
Chris Janke is an Assistant Professor for the Embry-Riddle Worldwide Campus College of Aeronautics and Program Chair for the Bachelor of Science in Unmanned Systems Applications