COMPASS Program Gives Students Guidance, Direction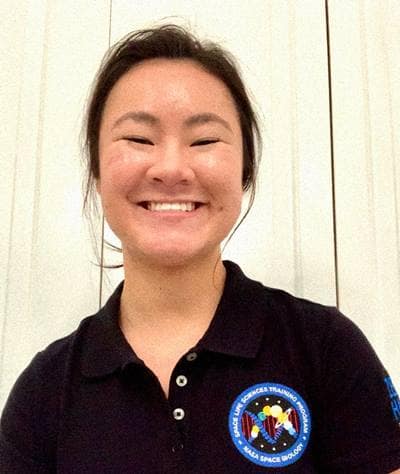 When Olivia Siu ('22) transferred to Embry-Riddle Aeronautical University to become part of the nation's only undergraduate Aerospace Physiology program, she expected a top-flight education that would lead to unparalleled opportunities.
And that is exactly what she's gotten.
What she didn't expect was a unique mentoring experience that has helped reshape and refine her academic and career journey. But she got that, too, thanks to the free Center of Mentorship Programs and Student Success, better known as COMPASS.
"It was the soft skill support I needed, and it helped me harness my own abilities," said Siu, who completed her mentoring cohort in the Fall 2021 semester. "They do a great job of matching the mentors and students, so we get the full benefit of their experience and skills."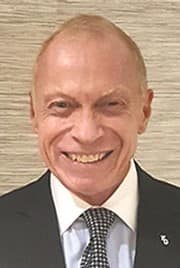 Dr. John Moschella
Offered through the Embry-Riddle Worldwide College of Arts & Sciences, the program pairs students with faculty mentors, either individually or in small groups (cohorts), to elevate life skills that enhance personal growth and academic achievement.
COMPASS mentors help students work on time management, study habits, goal setting, and other issues that may present roadblocks to their success.
"Our mentors are not tutors or counselors, but they draw on their own experiences to offer guidance that goes beyond the educational journey," said J.R. Hanamean, Assistant Professor of the Practice in Applied Sciences and Director of the COMPASS program. "They are an amazing group with a vast array of experiences to offer our students."
The COMPASS program started in fall 2020, growing from a COAS mentoring program that began in 2018 and was initially aimed at helping students earn their degrees more quickly. It continued evolving as more students discovered the value of having an accomplished professional to help them along no matter what subject they were studying.
For Siu, the match with Dr. John Moschella was a great fit. Siu opted for a cohort so she could better "connect to the Worldwide community" and learn more about the obstacles students in other degree programs were facing.
She also sought the perspective offered by those who had gone straight into industry after they completed their undergrad degrees.
"A lot of professors advocate going directly to graduate school, and I understand that," Siu said. "But I wanted to know more about those who didn't follow that traditional path because I knew I could learn something valuable from their experience."
Siu has formed a solid relationship with Moschella, who has helped with "career and interviewing advice and shared his experience and skills with me."
"It's almost been like having an on-call career advisor," Siu said.
"The COMPASS mentors all have an excellent qualification: They are where they are," Hanamean said. "They've overcome the challenges and earned their degrees and are making it in life, and they all possess a great deal of experience and wisdom to pass along. Along with academic advisors, campus directors, and other instructors, our mentors form a key part of a team dedicated to the ultimate outcome of student success."
Taking advantage of COMPASS has made a vital difference for Siu, who is now considering a variety of options for her next step. She believes COMPASS can help any Embry-Riddle student.
"It's important to be willing to address your needs," Siu said. "The mentoring program helped us examine our own choices and put our academic work in context with industry needs. They helped remind me why I was here and what a great support system I already had. I am really grateful to everyone who is part of COMPASS."