College of Aviation Spotlight: Dr. David Thirtyacre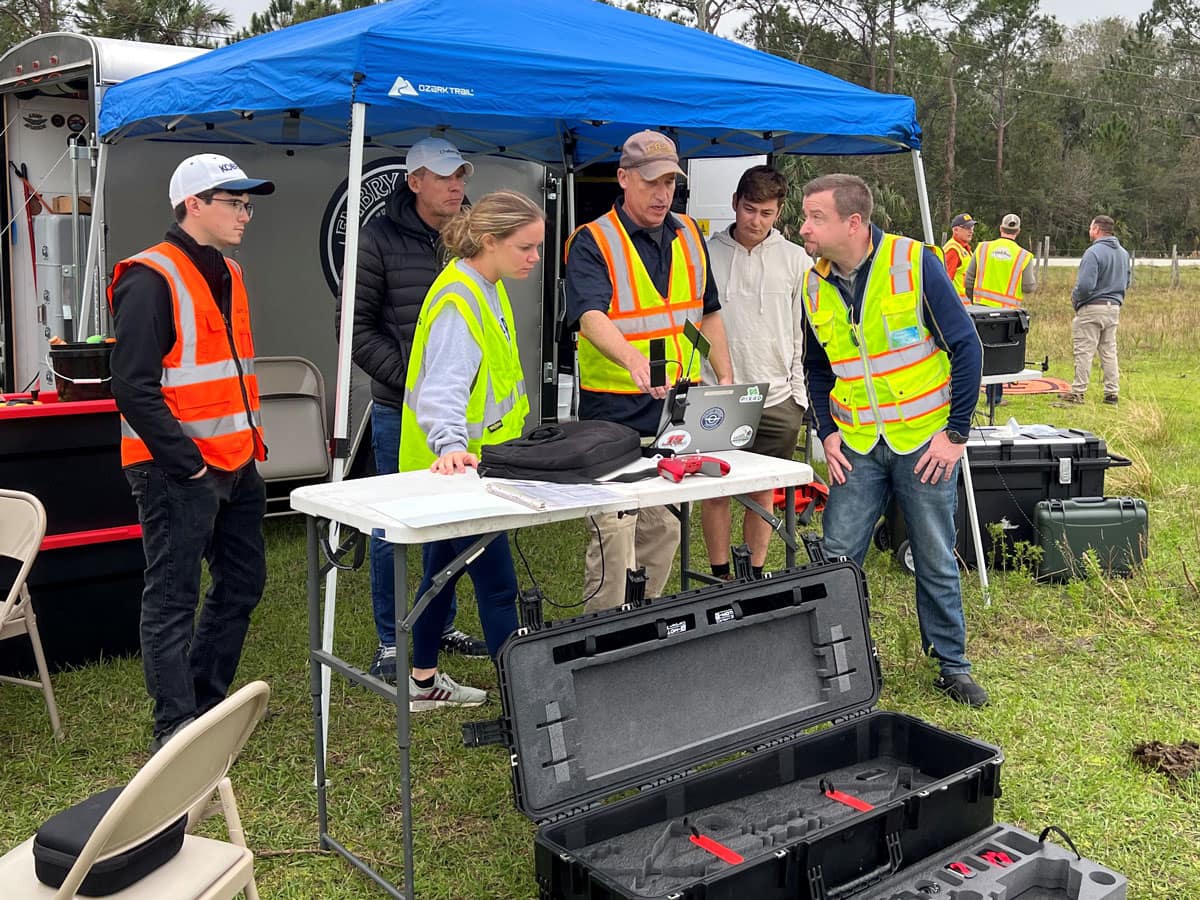 Dr. David Thirtyacre is an assistant professor in the College of Aviation and the chair of the Flight Department at Embry-Riddle's Worldwide Campus. He holds a Ph.D. in Aviation from Embry‑Riddle Aeronautical University, a Master's in Aeronautics from Embry‑Riddle Aeronautical University and a Bachelor's in Mechanical Engineering from Washington State University. He specializes in aerodynamics, aircraft performance, uncrewed systems, airborne robotics and aviation and aerospace simulation systems.
Prior to his academic career, Dr. Thirtyacre served 26 years in the U.S. Air Force as an active-duty fighter pilot. He spent four years as an assistant weapons officer at Ramstein Air Base in Germany and later assumed the position of chief of weapons and tactics at Aviano Air Base in Italy. He then served at Nellis Air Force Base in Nevada, where he instructed at the Fighter Weapons School, conducted operational flight tests and led the Warfare Center's advanced programs division.
The Worldwide Campus's Department of Flight focuses exclusively on drones and teaches professional aviation standards. The curriculum for uncrewed systems instruction covers various topics, including basic and advanced flight training in multi-rotor and fixed-wing aircraft, industrial inspection courses and specialized courses tailored for public safety and government agencies.
Q&A with Dr. David Thirtyacre
How did your military experience prepare you for the rigor of a Ph.D. program?
The academic and military worlds are very different, but they also require a similar attitude to navigate the twists and turns successfully. Mission success is paramount in the military, whereas the process is more important in academia. Once you come to an understanding of that, it takes the same commitment, prioritization and never-say-die attitude to get through it.
Where do you see gaps in drone and Uncrewed Aircraft System training?
The civilian Small Uncrewed Aircraft System world is growing rapidly, but very few new operators take the time to learn how to do it right. In a recent discussion with a law enforcement aviation detachment, they indicated that only one pilot was flying legally out of over 100 stopped; 1% compliance with Federal Aviation Administration regulations is not a good sign. At Embry-Riddle, we try to improve that margin by teaching professional aviation safety standards and requiring students to master flight skills.
What was flying an F-16C like?
On one hand, I was thinking "don't screw this up," and in the next second thinking, "I can't believe they're letting me do this!"
What makes courses at Embry-Riddle's Worldwide Campus unique?
At the Embry-Riddle Worldwide Campus, we've been teaching in a "distance learning" environment for a long time. As capabilities change, we've made a lot of improvements to the online format we deliver today. I think the pandemic really highlighted how difficult it is to conduct online training well, and also just how well we do it. With increased bandwidth, better cameras, simulation capabilities and mixed reality, it's a very exciting time to be involved in online education — we get to innovate and create an engaging and personalized learning environment.
What kind of hobbies do you enjoy?
That's the beauty of academia, being able to pair work with hobbies you enjoy and the people that you care to be around. I enjoy traditional flying, drone flying, Virtual Reality flight simulation and all the programs and apps that go with it. Since moving to the countryside ten years ago, I enjoy all the aspects of farm life from taking care of horses, driving a tractor, fixing fences, to splitting wood — there's just something about being independent and self-sufficient.