College of Aviation Spotlight: Dr. Becky Lutte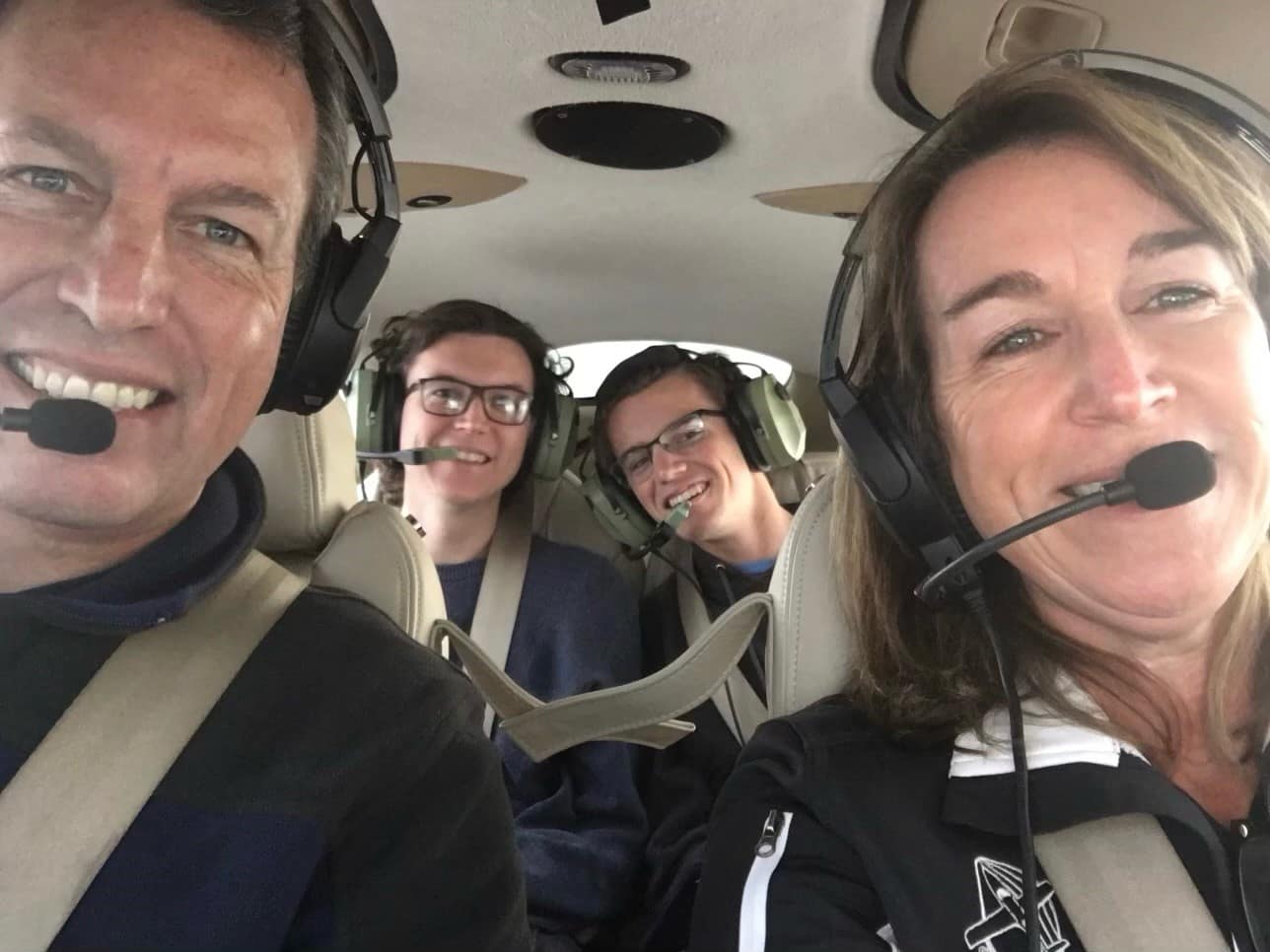 Dr. Lutte testifying in March 2023 before the U.S. Senate Committee on Science, Commerce and Transportation on strengthening the aviation workforce.
Dr. Becky Lutte is an associate professor and chair of the Graduate Studies Department. She holds a Bachelor of Science in Professional Aeronautics from Embry-Riddle Aeronautical University, a Master of Public Administration with an Aviation minor from the University of Nebraska at Omaha and a Ph.D. in Public Administration with a specialization in Aviation Policy from the University of Nebraska at Omaha. Dr. Lutte has various certifications such as commercial pilot, single-engine land (SEL) and multi-engine land (MEL) ratings, an instrument rating and both Certified Flight Instructor Instrument (CFII) and Multi-Engine Instructor Instrument (MEII) endorsements.
In addition to her academic and flying credentials, Dr. Lutte is active in the general aviation community and is the owner of an RV-7 and RV-10, experimental, homebuilt aircraft. She was appointed by the Secretary of Transportation to the former FAA Women in Aviation Advisory Board and has testified before the House and Senate committees.
"We were fortunate to have Dr. Becky Lutte join the Worldwide College of Aviation leadership team beginning in July of this year. Becky brings incredible aviation industry, aviation education and workforce development experience with her. Her passion for diversity in the aviation industry is a perfect match for Worldwide's strength in accessibility and affordability," said Dr. Ken Witcher, dean of the Worldwide College of Aviation.
Q&A with Dr. Lutte
What was your first solo flight like?
That was a wonderful day! I did most of my early flight training at the Offutt Air Force Base Aero Club in Nebraska and did my initial training in a Piper Tomahawk. It's quite an experience to land a Tomahawk on a runway big enough for a B-52. The first solo is fun and exciting. I felt ready to go, and once I took off and looked over to that empty right seat for the first time, I just thought, "Well, you got yourself up here, now it's time to get yourself back down." I don't know how good that first landing looked, but it felt great. It's a moment you never forget, and I still really enjoy flying.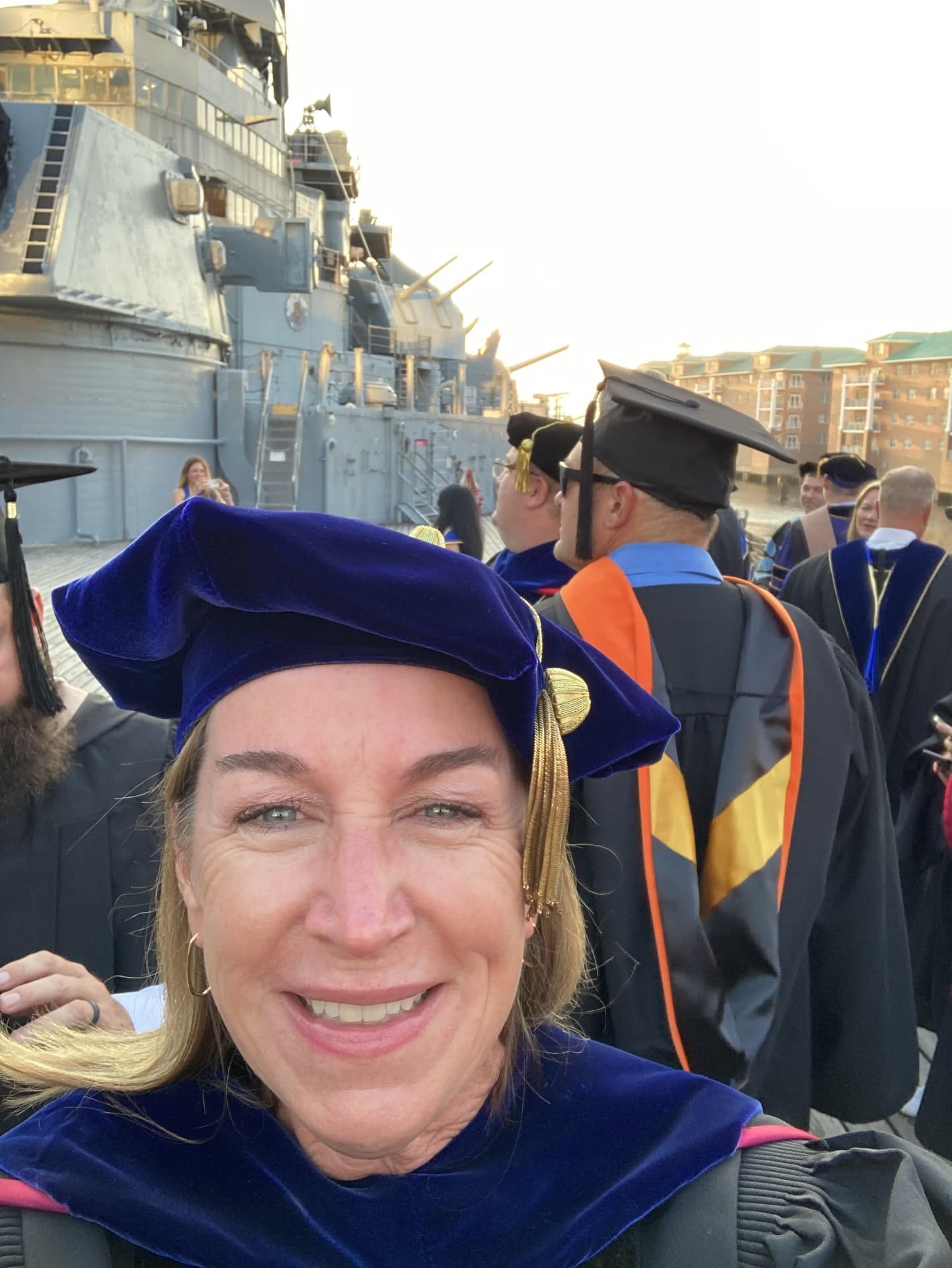 Dr. Becky Lutte at Worldwide Graduation.
What are some of your favorite aviation memories/moments?
My best aviation memories are always about the people I've been able to fly and work with. My favorite flying moments are times when I'm with my husband and boys; it's just the best. I am also grateful for the memories of flying with my dad. As a former United States Air Force navigator (B-52, etc.), he really enjoyed navigation and sectional maps and could time our next waypoint spot on.
I have had the opportunity to meet and work with so many inspiring people who all share a passion for aviation. I was especially grateful for my time working with the women on the FAA Women in Aviation Advisory Board. They are an incredible group of aviation leaders, and many have become close friends.
How have you seen the industry change regarding women entering the workforce?
The industry has continuously improved in efforts to hire the best possible talent from the widest possible pool. This includes efforts to recruit, retain and advance underrepresented groups. We are seeing initiatives from industry, nonprofits and even the existence of the former Women in Aviation Advisory Board as an indicator of industry change. As a board, we spent two years focused on identifying barriers and developed a report with 55 recommendations to the FAA, Congress and industry. We have the flight plan. It's time to put it into action and we are seeing action in the current FAA reauthorization legislation drafts. The work is not done. Women still represent less than 20% of the aviation workforce in most areas, including only 3% of maintenance technicians and 5% of professional pilots. The good news is the pipeline is getting stronger. This year the freshman class at Embry-Riddle's Daytona Beach Campus is just under 30% women. That doesn't happen by chance. That takes intention and commitment and is one of the many reasons I'm proud to be at Embry-Riddle.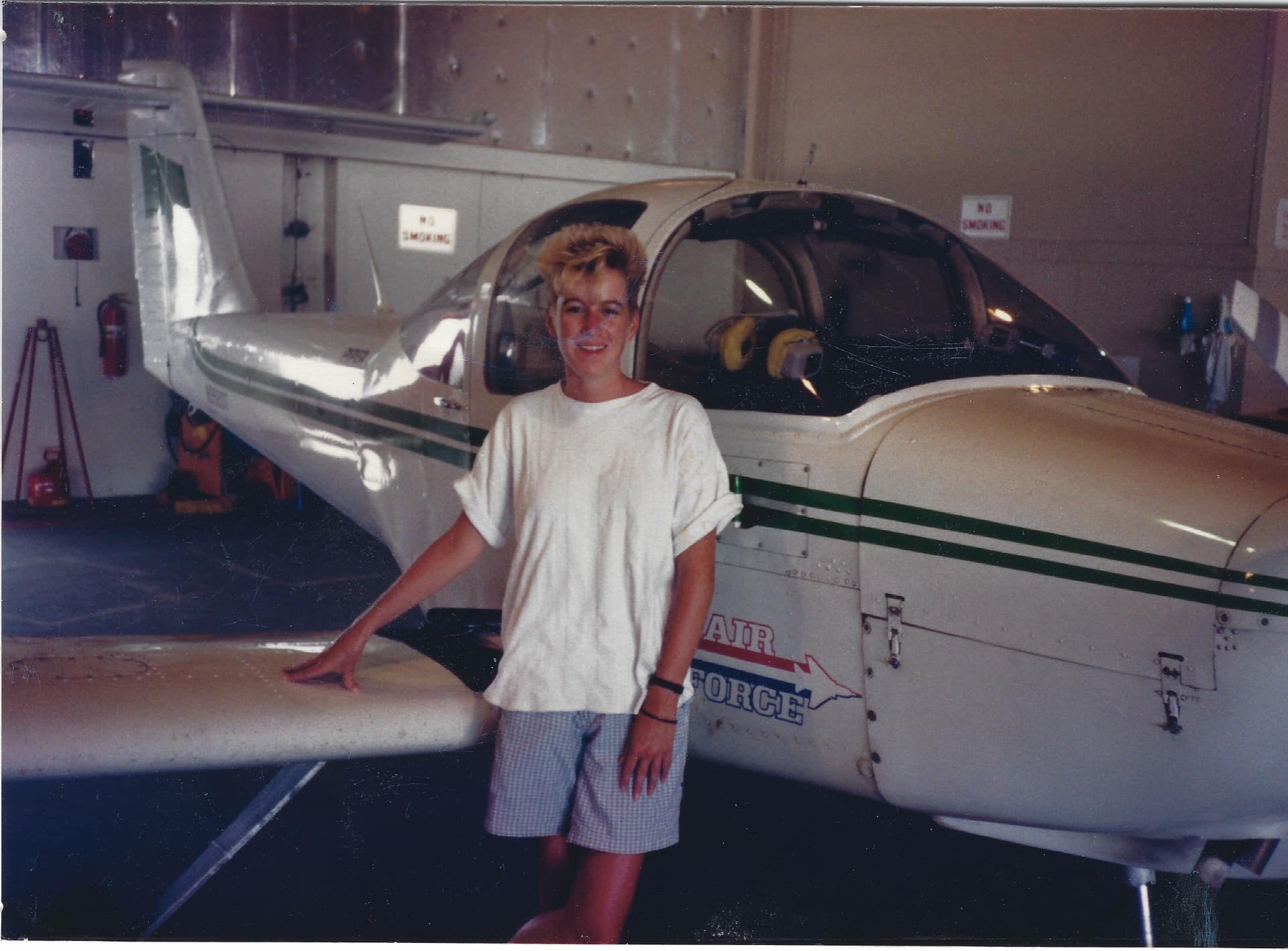 Dr. Becky Lutte at Offutt aero club and the airplane she soloed in.
What's it been like to return to your alma mater? How has the campus changed?
There has been a lot of change at Embry-Riddle since I graduated. I always enjoy a walk across the Daytona Beach Campus to see the incredible infrastructure and I try to get in a view of the flight line every chance I get. It's an impressive operation. I am looking forward to the opening of the Boeing Center for Aviation and Aerospace Safety this spring as one of the newest additions to campus. It's great to be back and to see old friends and meet new colleagues. Returning to your alma mater is always a bit like coming home.
What is unique about studying in the Worldwide College of Aviation?
I can give you a lot of reasons why the Worldwide College of Aviation is unique, such as the top-ranked online programs, the wide range of degree programs, the top-ranked programs for veterans, innovation in course delivery, accessibility and affordability. But I think it comes down to our leadership, faculty and staff who are committed to creating an outstanding student experience for each one of our students. I am so impressed with the faculty in the College of Aviation, the experience they bring to the classroom environment and the research they do. At the College of Aviation, we are changing the industry through research and by educating and elevating the next generation of aviation leaders.