Climbing higher: Eagle eyes the next level with business degree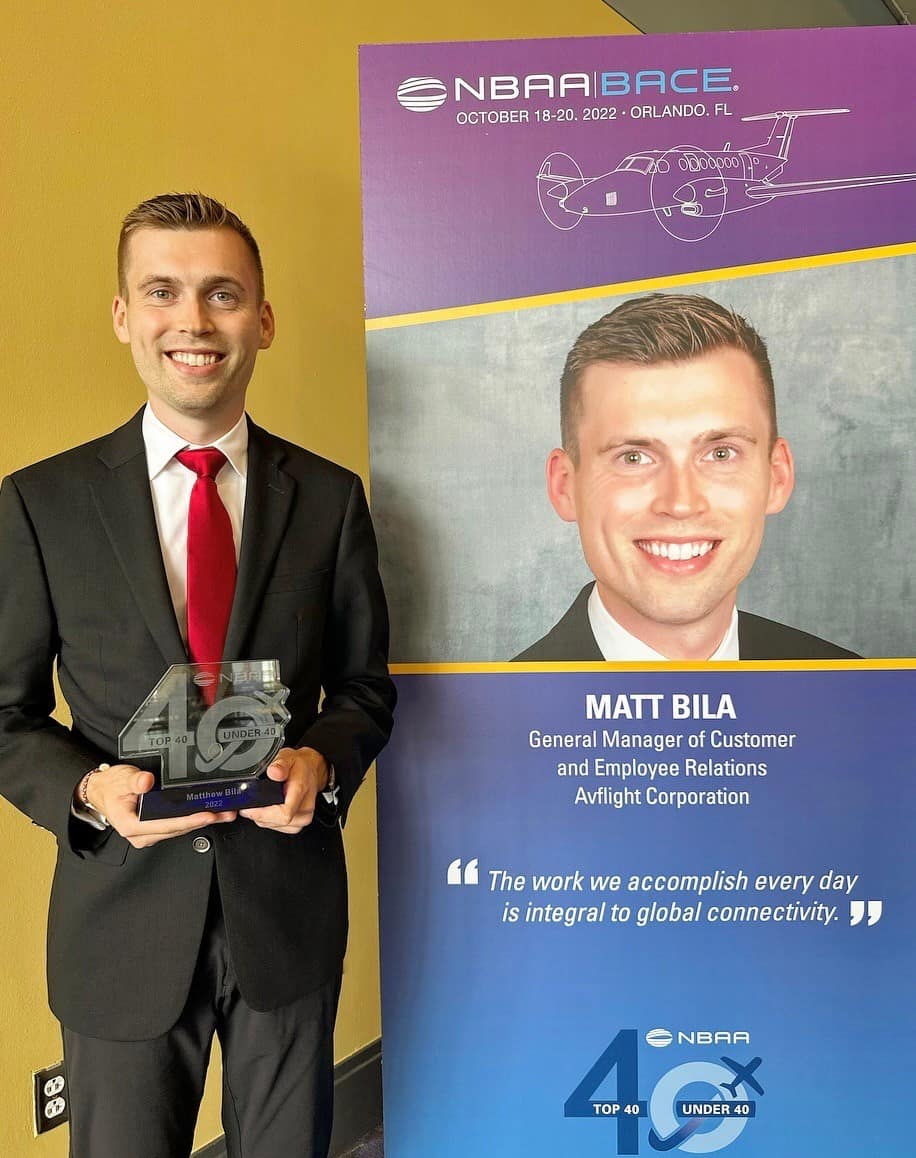 Matt Bila ('23) began dreaming of an aviation career when he was 5, and he worked hard to get his dream off the ground.
Today, Bila is general manager of customer and employee relations at Michigan-based Avflight and his rapid rise through the ranks has made him a 2022 Business Aviation Top 40 Under 40 Award Recipient from the National Business Aviation Association (NBAA).
"What an honor to be counted among some of business aviation's most inspiring young professionals," Bila said in his award acceptance video. "Thank you to my Avflight colleagues and customers for inspiring me every day."
Although he is thrilled by the award, Bila isn't resting on his latest laurels. Prior to earning the NBAA honor, he had already turned to Embry-Riddle Aeronautical University to help take his stellar career to a new altitude by pursuing his Master of Business Administration in Aviation at the Worldwide Campus College of Business.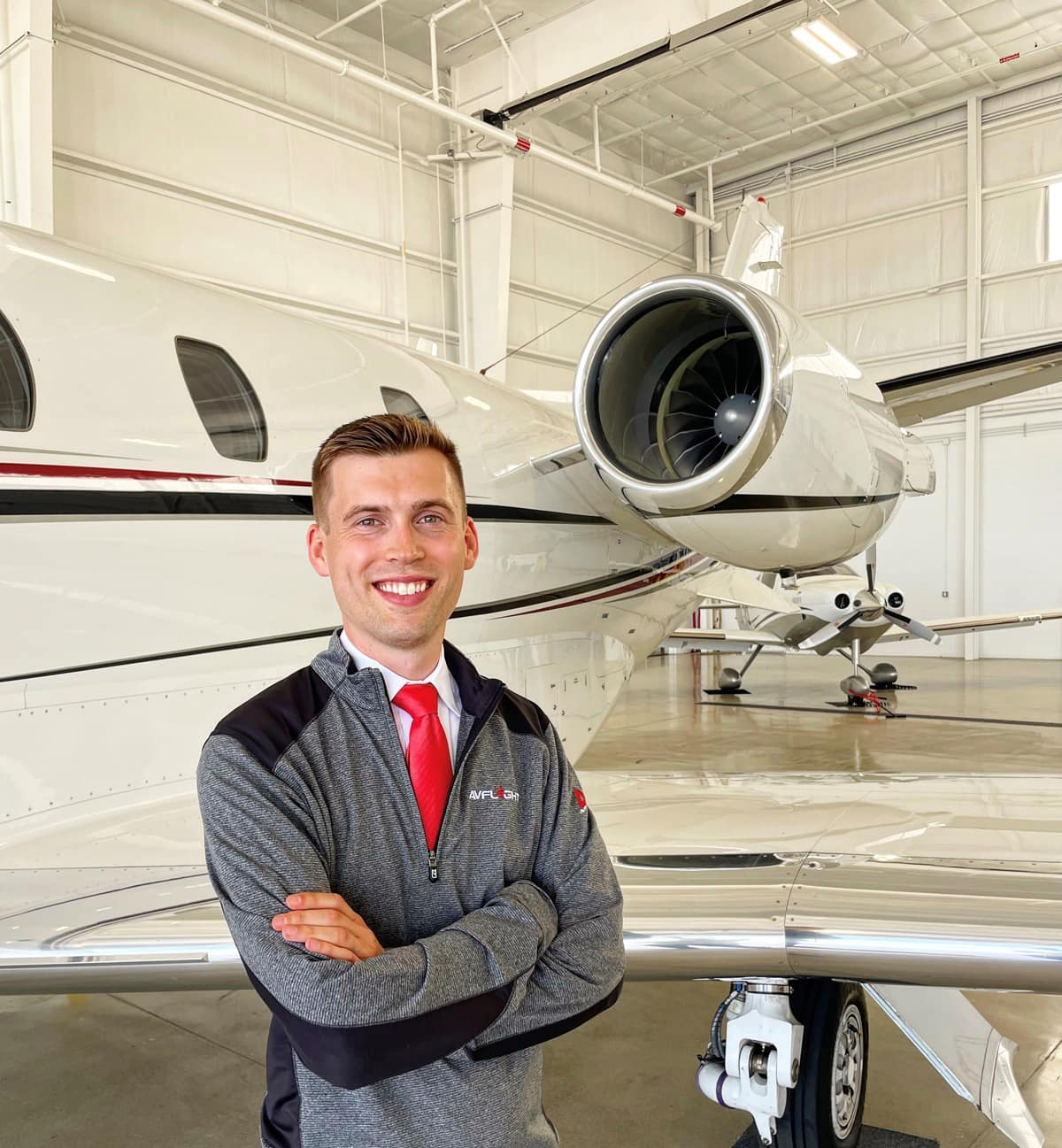 Bila believes the renowned graduate degree "will help me grow within the aviation industry. Career growth is important to me, and I know [this] program will give me the knowledge and tools to achieve my goals."
Bila is no stranger to reaching objectives. The Michigan native graduated cum laude in 2018 with an Aviation Management and Operations degree from Western Michigan University and then completed an internship as guest experience manager at Disney's Grand Floridian Resort and Spa.
In late 2020, Bila landed a job as a customer service representative at Avflight, whose global aviation services include FBO ownership and management along with special handling for airline, cargo and large-scale military operations.
By July 2021, he was promoted to customer experience manager and when June 2022 rolled around, Bila was tapped to become Avflight's first general manager of customer and employee relations.
"With this position, I have the opportunity to work at an airport around aircraft – something which my 5-year-old self could only dream," Bila told NBAA. "The work we accomplish every day is integral to global connectivity; there isn't any other industry to which I would rather dedicate my life's work."
Bila's dedication extends to his studies at Embry-Riddle, where leading-edge online learning platforms give professionals like him that chance to learn while they earn.
"I wanted a master's degree specific to aviation and needed the flexibility of an online program, so I could continue my full-time job," he said. "Embry-Riddle checked off both of those boxes – in addition to being one of the most well-known and reputable collegiate aviation schools in the entire world."
The Embry-Riddle experience has not disappointed.
"The faculty and staff have been incredible," Bila said. "The class sizes are small, so I get specialized attention from my instructor. Most importantly, the coursework is relatable to my career. I enjoy being able to apply topics I learn in class to real life."
Bila is excited about a future filled with possibilities in the aviation industry and says his Embry-Riddle degree will "help me advance in my career, guide and mentor others so they can achieve their goals and make a positive impact for the organization that I work for."
"Together, I know the future of aviation is brighter than ever."