Business Student Wins First-Ever Project Liftoff Scholarship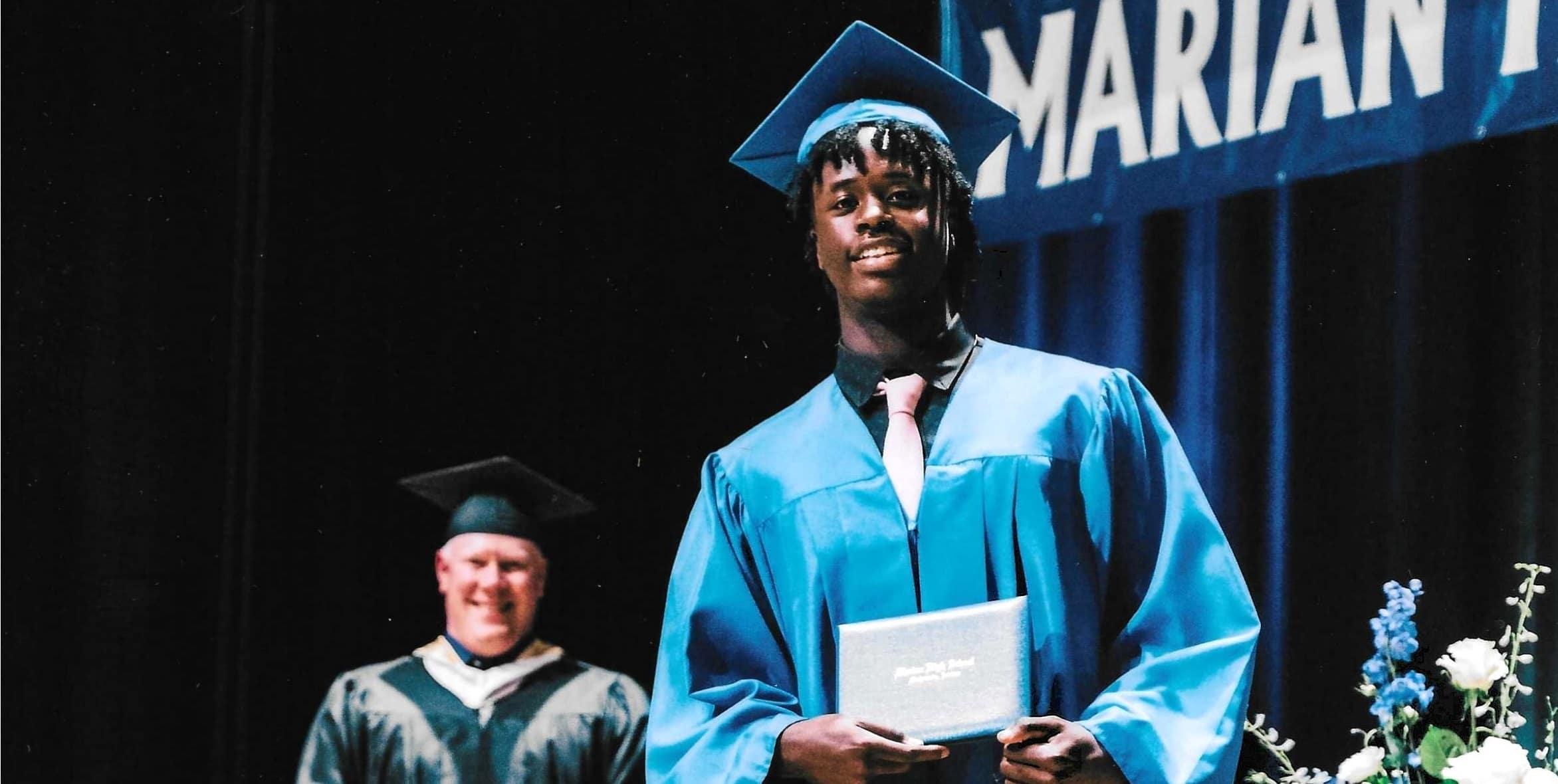 In recognition of his strong potential as a student and a leader, Jerry Bracey II has been named the first-ever recipient of the David B. O'Maley College of Business Project Liftoff Scholarship at Embry-Riddle Aeronautical University.
"I have so much appreciation and excitement about Project Liftoff," said Bracey, who will enter Embry-Riddle this fall as a freshman and as a member of the men's basketball program for 2021-2022. "I know it was not an easy decision because there were many other well-qualified candidates. I've always loved challenges, and this will be the toughest, but also the most exciting, challenge for me yet."
Project Liftoff is aimed at developing a leadership pipeline by recruiting high-performing incoming freshmen from diverse backgrounds. As a recipient of the scholarship, Bracey will receive full tuition plus room and board, as well as access to an evidence-based student-success program that includes a networking and support community, mentoring opportunities, career advice and leadership-development courses.
"I am thrilled to have Jerry joining the O'Maley College of Business as our first Project Liftoff Scholar," said Dr. Shanan Gibson, college dean. "The fact that our first Liftoff Scholar continues a legacy of superior scholar-athletes studying the business of flight in the College of Business is consistent with Embry-Riddle's commitment to transforming the lives of young people through education."
Bracey, of South Bend, Indiana, played basketball at Mishawaka Marian High School, leading the school to the Indiana 3A sectional title. He was named the Northern Indiana Conference MVP as a senior.
"We are extremely grateful to Dr. Gibson, the O'Maley College of Business and the donors that have made this Project Liftoff Scholarship a reality — not only for the impact it will have on Jerry, but for the impact it will have on future Embry-Riddle students for years to come," said Eagles Men's Basketball Head Coach Steve Ridder.
The donors who made this year's Project Liftoff Scholarship possible include Solairus Aviation, John King, Alaris Aerospace, Leslie Singer and Larry Noe, Priester Aviation, Sheltair Aviation, VanAllen, Candace Covington and Nat Iyengar, and Pete and Vera Agur.
"I know that I have the drive to succeed at Embry-Riddle, not just for me, but for my family," said Bracey, who will pursue a degree in Business Administration. "I haven't set foot on campus yet, but I truly feel at home already… That's saying something."
If you are interested in more information about Project Liftoff or would like to make a donation, please contact Mary Lynn Ulch at ulchm@erau.edu or (386) 226-7176.
Posted In: Business