Data Taming: Business Analysts Provide Solutions through Data Analysis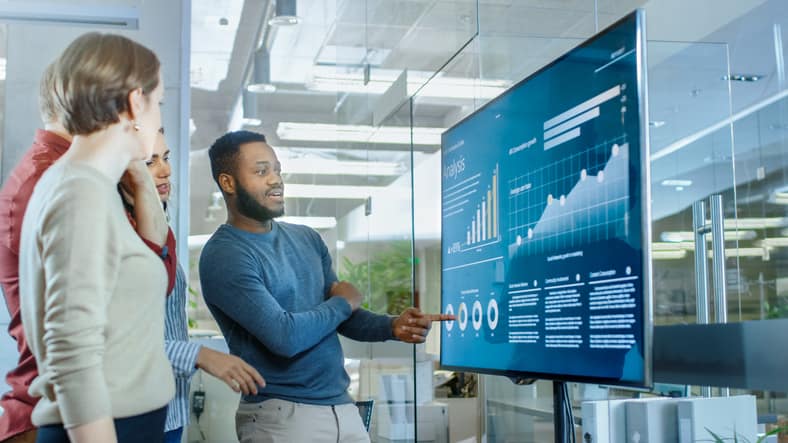 The emerging importance of data in today's society has dramatically changed the way we do business. Organizations are looking to business analysts to mature the ways they use data to solve complex business dilemmas.
"We all feel it, data use and growth is explosive," said Dr. Ferhat Hatay, a rocket scientist and director of technology and alliances at Striim. "The challenges are common for all businesses operating in every industry: ingest all the data, analyze it as fast as possible, make good sense of it, and ultimately drive smart decisions to positively affect the business – all as fast as possible!"
Phrases like data analytics, data science and business analytics are often used interchangeably. While each discipline examines data, there are some stark differences. Data Science and data analytics focus on computer science and data, such as writing algorithms to define recommendations. Business analytics uses data to analyze and solve business problems.
"The landscape of business is changing," said Dr. Aaron Glassman, chair of the Department of Technology Management at Embry-Riddle Aeronautical University. "It's not enough to simply crunch numbers, one must understand a business problem, collect and analyze data, and communicate results effectively to an executive-level audience."
In fact, organizations now expect college graduates to have a basic literacy of data when they enter the workforce, with managers presumed to have an advanced understanding.
"Data fluency is now a managerial competency," explained Glassman. "Managers can no longer rely on intuition but must make decisions with proper data and supporting analysis."
With this data mindset, organizations are using the expertise of business analysts to translate information into practical action items. The U.S. Bureau of Labor Statistics does not specifically report on business analysts. However, the agency does anticipate the demand for management analysts, a similar occupation, will grow by 14 percent before 2028 with an estimated median pay of $83,610.
To work as a business analyst, several key competencies bring increased value to the organization's bottom line:
Effective Business Solutions
Today's platforms generate a significant amount of data. Collecting and interpreting data in a meaningful way equips leaders with the insights needed to make smart business decisions.
"The examples are endless," shared Glassman. "From predicting workforce and pilot scheduling needs to managing port traffic efficiently at our nation's ports, data drives optimization."
Evidence-Based Management
Evidence-based management is a decision-making process that seeks to ask the right questions in order to solve a business problem. To accomplish this, analysts identify the best available evidence; use the information to determine a course of action; and assess how the action impacts the objective - adjusting when necessary.
"Evidence-based management is the new normal for organizations," said Glassman. "Decisions must be informed, evidence-based, and drive outcomes."
Data-Driven Decision Making
Using data eliminates bias, opinion and other variables that impact decisions within an organization.
"Organizations collect a substantial amount of data," explained Glassman. "But, unless that data is processed, improved outcomes cannot be realized."
If businesses shift to a culture that starts the decision-making process with data analysis and discussion, they are more likely to learn from their actions and utilize data for success.
Data-Based Communications
While everyone within an organization should be data literate, business analysts translate the findings into a format that various audiences can understand. Information may be ignored or misinterpreted without effective communication.
"Data presentation is both an art and science," said Glassman. "The presenter must know what insights were found in the data, how those insights relate to the business problem, and what solutions can be proposed. The key is to turn data into a user-friendly presentation."
Business Analyst Degree
Embry-Riddle's Bachelor of Science in Business Analytics degree prepares students to solve real-world business problems and focuses on sourcing data, database and data manipulation, statistics and computation, and output and visualization.
"There is a growing gap between people who can analyze data and people who can discern the business question and communicate the actionable insights to business leaders," said Jay Gendron, a data scientist for United Services Automobile Association (USAA). "The B.S. in Business Analytics provides learners deep foundations to enter various industries with skills to fill that gap by understanding, analyzing and communicating data insights."
For more information about a degree in Business Analytics, visit
https://erau.edu/degrees/bachelor/business-analytics