Boeing Partners with Embry-Riddle to Offer Scholarships for Future Pilots and Aviation Maintenance Technicians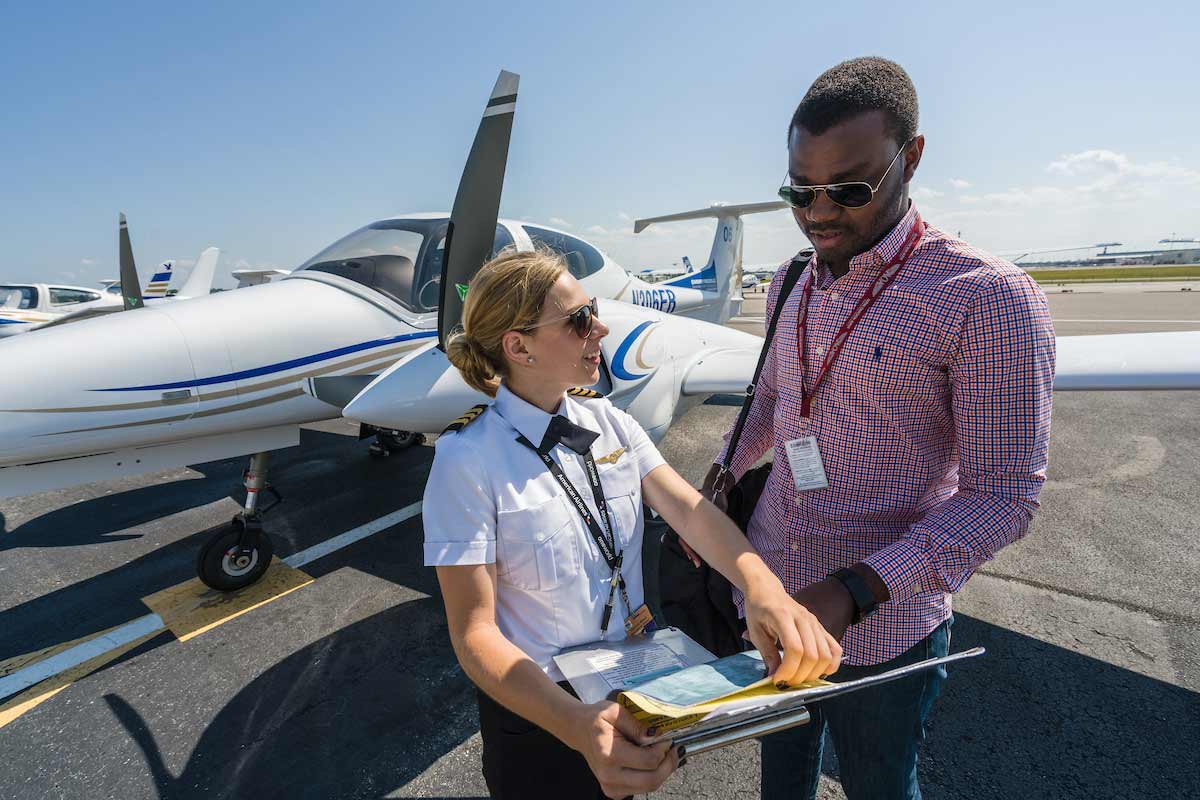 Permanent $3 Million Endowment to Increase Underrepresented Populations in the Pilot Workforce
Boeing today announced plans to establish a $3 million permanent endowment for scholarships at Embry-Riddle Aeronautical University to assist students interested in pursuing a pilot's license and certificates in aviation maintenance.
The Boeing scholarships at Embry-Riddle – the premier aviation and aerospace institution – will seek to increase the number of underrepresented populations in the pilot workforce, particularly women and persons of color as well as veterans.
The announcement was made during the 18th Annual U.S. Chamber of Commerce Aviation Summit.
Boeing, the world's largest aerospace company and leading aircraft manufacturer, will collaborate with Embry-Riddle to make scholarships available as early as this fall.
"Boeing and Embry-Riddle share a deep commitment to diversity and inclusion," said University President Dr. P. Barry Butler. "Like the aviation industry, Embry-Riddle has a truly global presence. To meet future workforce needs and accelerate innovation, it is critical that we tap into the entire potential talent pool. Transformative business solutions spring from diverse teams that empower many different perspectives around the table. We are honored to partner with Boeing to provide educational opportunities for a broader spectrum of aspiring aviators."
According to Boeing's 2018 Pilot & Technician Outlook, the industry will need 790,000 new civil aviation pilots and 754,000 new maintenance technicians to fly and maintain the world fleet over the next 20 years. The forecast is inclusive of the commercial aviation, business aviation and civil helicopter industries.
Of the 609,306 pilots certificated by the U.S. Federal Aviation Administration's Aeronautical Center in 2017, only about 7 percent, or 42,694, are women, according to Women in Aviation International. Statistics on other underrepresented groups in aviation are limited, but a 2014 report suggested that 2.7 percent of U.S. airline transport pilots were people of color, 2.5 percent were of Asian heritage, and 5 percent were Hispanic or Latino.
The $3 million award to Embry-Riddle builds upon Boeing's long-standing support of STEM programs, women, military veterans and minorities. In 2018 alone, Boeing contributed a record $284 million to build better communities worldwide.
About Boeing
Boeing is the world's largest aerospace company and leading provider of commercial airplanes, defense, space and security systems, and global services. As the top U.S. exporter, the company supports commercial and government customers in more than 150 countries.
Boeing employs more than 150,000 people worldwide and leverages the talents of a global supplier base. Building on a legacy of aerospace leadership, Boeing continues to lead in technology and innovation, deliver for its customers and invest in its people and future growth.
---
UPDATE: The university has received tremendous interest in this scholarship opportunity. Please continue to check erau.edu for application updates.
*Thanks to all who contacted us about these scholarships. Due to an overwhelming response, we are no longer capturing individual names. Boeing has so far pledged to establish a permanent endowment to support scholarships. Details such as criteria, the application process, timing, and number of scholarships are currently being worked out. We will post additional information here as soon as it is provided to us.
Posted In: Aviation | Institutional News