Avoid Quarantine – Get Vaxxed and Wear Your Mask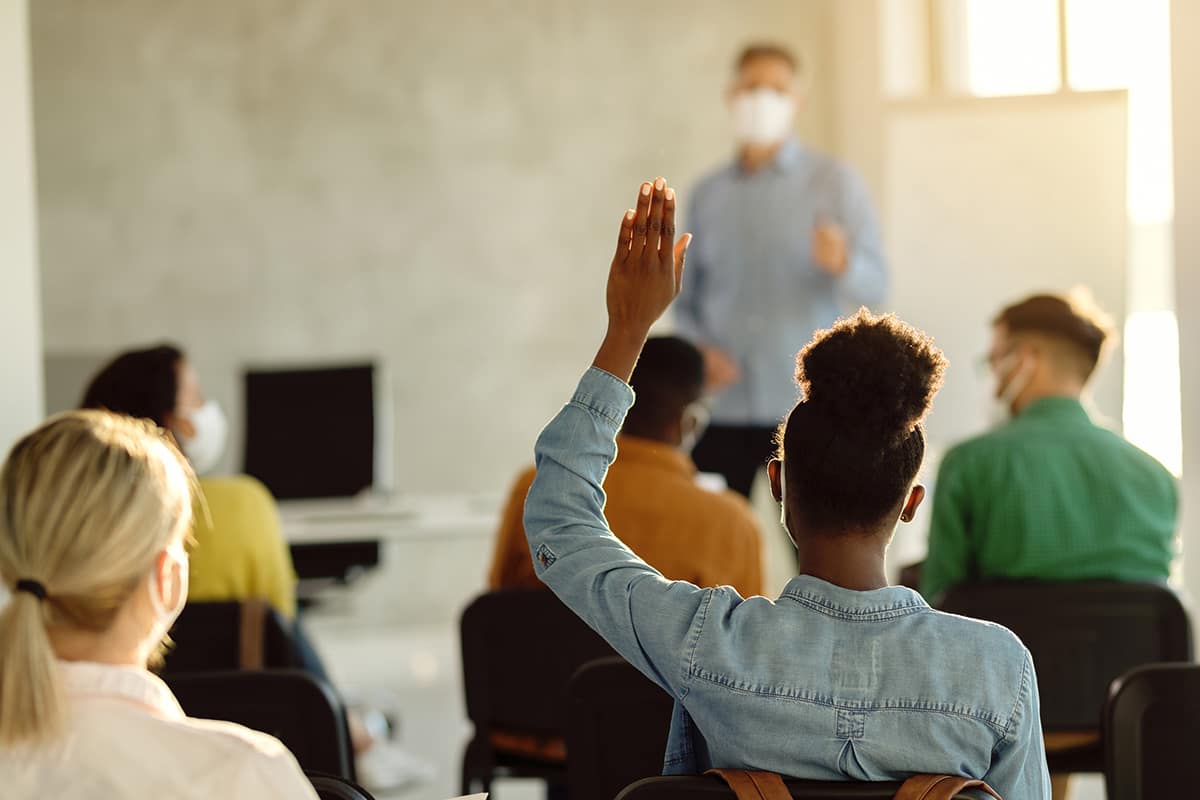 Eagles – want to avoid having to quarantine during Embry-Riddle Aeronautical University's fall semester?
You have the power to minimize your risks. The solutions are simple:
Get vaccinated against Covid-19 now.
Wear a mask indoors, particularly in the classroom.
Imagine you are in a class and one student tests positive for Covid-19. If you are vaccinated, wearing a mask and asymptomatic, you will not need to quarantine, per U.S. Centers for Disease Control & Prevention (CDC) guidance.
In contrast, if you are unvaccinated in the same classroom, you will need to quarantine. You won't be able to attend classes, flight training, athletics or any other activities in person until you've completed the quarantine period.
Consider these points:
The overwhelming majority of people who become very sick with Covid-19 – requiring isolation and often hospitalization – are unvaccinated.
Breakthrough infections can happen in vaccinated people, but they are less likely, particularly if you're wearing a mask.
The CDC has recommended that everyone should wear masks indoors, whether they are vaccinated or unvaccinated. This guidance further reduces the already-lower risk for vaccinated people.
Vaccinated individuals who wear masks are highly unlikely to require alternate housing in order to quarantine from others.
Why? Remember that "quarantine" – a cautionary, common-sense response to a possible exposure, which can be accomplished in place – is different from "isolation," which requires keeping a confirmed case strictly separate from others for a period of time.
The CDC does not currently require most fully vaccinated people to quarantine from others if they have simply been exposed to someone with Covid-19.
Embry-Riddle's healthcare professionals will determine who needs to quarantine or isolate, taking into account CDC guidance and the specific circumstances of each case.
Again, so that we can all enjoy a great semester together, Embry-Riddle strongly encourages everyone to get vaccinated and wear a mask indoors.
If you can only get one dose of a two-dose Covid-19 vaccination before classes begin, go for it. We'll provide your second dose once you get to campus.
For further information about Embry-Riddle's fall semester, please review our Covid-19 informational website. In particular, please check out our Frequently Asked Questions – including the Q&A on what happens if you have been exposed to Covid-19 – and our On-Campus Vaccination and Testing webpage.
We look forward to a great fall 2021 semester at Embry-Riddle Aeronautical University. You've worked hard to get to Embry-Riddle. Don't let illness ground you.