Aviation Week Op-Ed: Diverse Teams Improve Business, Embry-Riddle President Writes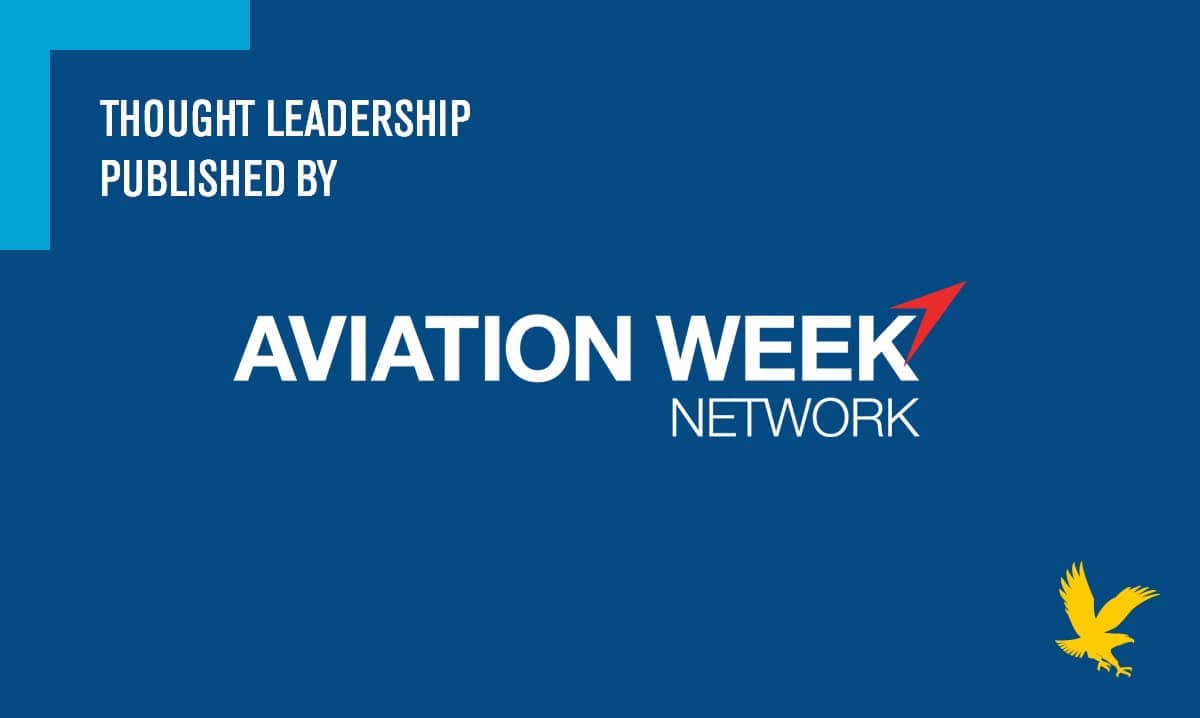 In his latest Aviation Week essay, Embry-Riddle Aeronautical University President P. Barry Butler points out that "cultivating a diversity of perspectives is particularly important now, as the aviation industry faces opportunities and challenges, including a shortage of pilots and technicians." Role models, mentors and outreach at an early stage can all be helpful for advancing diversity and inclusion goals, Butler noted. In addition, universities like Embry-Riddle are teaming up with industry partners to ease financial obstacles for students. The essay, published on May 20, 2022, is Dr. Butler's ninth opinion piece in Aviation Week on behalf of Embry-Riddle. The Hunt Library offers the Eagle community free access to the latest essay now. Subscribers to Aviation Week can log on to access it online. The article is also provided below.
Opinion: Diverse Teams are Better for Aviation and Aerospace Business
By P. Barry Butler
When FAA Administrator Billy Nolen visited Embry-Riddle Aeronautical University during Aviation Week 2022 in April, he surveyed a room packed with students so eager to hear what he had to say that some of them peered from a second-floor balcony. "We're looking to inspire today's and tomorrow's generation," Nolen said. "We need a talented, diverse workforce from all backgrounds."
That goal aligns well with an important set of recommendations set forth in March by the FAA's Women in Aviation Advisory Board (WIAAB). The group, chaired by Heather Wilson, president of the University of Texas at El Paso and former secretary of the U.S. Air Force, concluded that "attracting, retaining, and advancing women in aviation is critical to the U.S. aviation industry's safety, sustainability, profitability, and ability to innovate."
Across the aviation industry, CEOs are pushing hard in that direction. As Delta Air Lines CEO Ed Bastian has pointed out: "It's not just the right thing to do — it's also good business to be a diverse employer, to have people around you that look differently and that have different ideas."
Cultivating a diversity of perspectives is particularly important now, as the aviation industry faces opportunities and challenges, including a shortage of pilots and technicians.
Yet cracking the "cloud ceiling" remains an elusive goal. When United Airlines CEO Scott Kirby pledged last year that half of the student pilots at United's Aviate Academy would be exceptionally qualified women and people of color, he faced backlash.
Such resistance to diversity is disappointing, as are the industry's overall statistics: Nationwide, only 2.6% of all aviation maintenance technicians in the United States are women and 4.6% are airline transport pilots. And women represent 7% and 7.4% of U.S. private and commercial pilots, respectively. A tiny fraction of professional pilots (less than 1%) are women of color, and only 3% of aviation executives are female, according to analysis by Rebecca Lutte of the Aviation Institute at the University of Nebraska Omaha.
Progress, however, is possible: Many airlines have achieved gender equality that is significantly higher than the percentages listed above, the International Society of Women Airline Pilots has reported. Also, at Embry-Riddle Aeronautical University, we see progress every day. With Pratt & Whitney's help, Embry-Riddle sent its first all-female team to the 2022 Aerospace Maintenance Competition. At a recent student-success workshop, a panel of graduates included an aviation maintenance technician, an uncrewed aerial systems expert, and three pilots — all women, including three who are women of color. We were also proud to have six of our graduates on the WIAAB — among a remarkable assemblage of 30 female CEOs, captains, first officers, university presidents and other leaders.
That type of visibility matters. The old adage, "If you can't see it, you can't be it," remains true. Role models, mentors and career-advancement sponsors are crucial, starting at the earliest stages of education and continuing as professionals rise through the ranks. And it's important to remember that men as well as women can be mentors and sponsors. Embry-Riddle's Carolina Anderson, the first woman to receive a Ph.D. in aviation, credits her late father, a commercial airline pilot, with teaching her to fly gliders at an early age.
Young people also need to see the full range of aviation careers available to them. Commercial airline pilots tend to get the spotlight, but pilots are needed in many other areas, and aviation jobs range from mechanic and airport manager to flight physician, accident investigator and more. Raising awareness of the possibilities is why initiatives such as Women in Aviation International's Girls in Aviation Day are so essential.
The WIAAB report includes other recommendations for the workplace, ranging from simple steps such as ensuring that uniforms are suitable for everyone to expanding family-friendly policies and ensuring zero tolerance for discriminatory behaviors. And as we have also found at Embry-Riddle, the WIAAB emphasized that financial support to encourage diversity remains paramount. "Next to culture," the report found, "cost is the biggest barrier for women wanting to enter aviation careers" This is why universities are teaming up with industry partners — as we have done with The Boeing Company and Spirit Airlines and through a "Diversifying Our Industry" scholarship opportunity.
Those of us with well-established careers in aviation must work together to motivate, attract and encourage newcomers. If we collaborate toward that goal, the next generation of aviation professionals will lead us toward our brightest possible future.
P. Barry Butler is president of Embry-Riddle Aeronautical University.