Q&A: Aviation Needs More Women on the Flight Deck – and in All Roles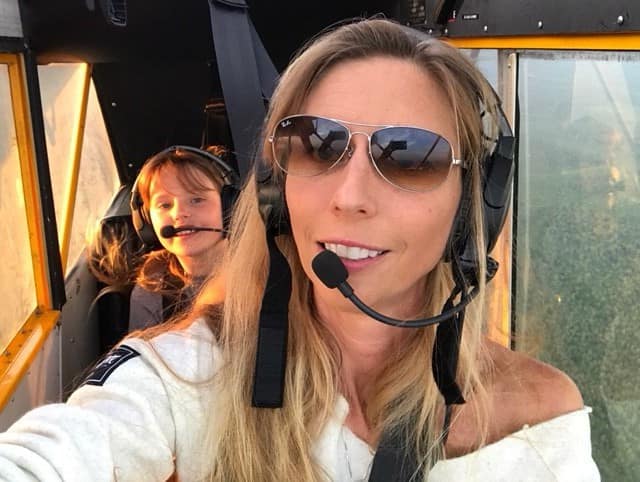 In a recent Forbes.com column, Embry-Riddle's Dr. Stephen Rice, professor of Human Factors, focused on why women in aviation may face obstacles based on bias, what research tells us, and potential solutions.
Why is it important to draw more women into the aviation pipeline?
The aviation industry faces a worldwide shortage of qualified pilots as well as aviation maintenance technicians. The 2018 Boeing Pilot & Technician Outlook projects a need for 790,000 new civil aviation pilots and 754,000 technicians over the next 20 years.
Given this need, the industry has recognized that it needs to tap the entire potential talent pool. Currently, only about 6 percent of all commercial pilots are female, according to the Air Line Pilots Association. Dr. Rebecca Lutte, an assistant professor of Aviation at the University of Nebraska at Omaha put it this way: "In an age where pilot supply is a global challenge, recruiting women and underrepresented groups to the cockpit is an essential part of the solution."
Why are there so few women pilots?
There may be many reasons, but misogyny is real, and it affects not only the way men think about women pilots, but also the way women think about the career opportunities available to them. Some young women may think, "I didn't even know, as a female, you could be a pilot." If young women can't see it – through role models in industry, or in their own minds – they're less likely to be it someday. They need to see more examples of successful women throughout the aviation industry.
Unfortunately, bias against female pilots persists. Bessie Coleman (1892-1926), the first African-American and Native-American pilot, learned to fly in France due to discrimination at home. More recently, even Capt. Tammie Jo Shults, the former fighter jet pilot who was hailed as a hero last year after safely landing a badly damaged Southwest Airlines plane, has reported that she has faced sexism during her career.
Is there any evidence that women might be less capable in aviation jobs?
No! In fact, knowledgeable people in the aviation industry are well aware that female pilots are, and have been, unquestionably equal in skill levels with their male counterparts. Some studies show that female pilots are generally less risk-taking, and thus arguably safer compared to male pilots. Either way, there is no evidence indicating that female pilots are inferior in any way.
As Dr. Victoria Dunbar, an associate professor of Aviation at the Florida Institute of Technology has noted, "There is no particular skill set that a pilot needs that's based on their gender. Aircraft are designed to be flown with light hand controls, so it's not an issue of strength. I believe that men and women are equally capable of being good, safe pilots."
Then why does bias against women in aviation persist?
Gender bias is pervasive across society, not just in aviation. In 2017, an Embry-Riddle study found that survey respondents were generally less willing to fly with female pilots compared to male pilots. When presented with four hypothetical flight deck configurations (two male pilots, one male and one female pilot, two female pilots, or a fully autonomous cockpit), respondents felt that having two female pilots would be only slightly better than flying in a pilotless aircraft. These types of results, confirming widespread bias against female pilots, have been confirmed by a number of studies.
Are there any potential solutions?
Yes! Industry, university and flight schools are taking several approaches to addressing bias and inequality in aviation. One of them is educating the public, particularly younger girls who might consider becoming a pilot. Many universities, including Embry-Riddle, host special events where middle- and high-school girls can visit campus and take introductory flights.
Mentoring of girls – by both women and men – is another potential solution. Dr. Carolina Anderson, an Embry-Riddle Ph.D. in Aviation, has said that she was encouraged by her late father, a pilot for Avianca in Columbia. At age 14, she flew gliders. She soloed at age 16, towed by her father in a Super Cub. Today, Dr. Anderson is a highly accomplished pilot and educator who is sharing her love of aviation with young people, including her two young daughters.
Forward-thinking school counselors, high-impact organizations such as Women in Aviation International, and scholarships for female university students can all be part of the solution. Those of us in the aviation field have an obligation to help address this problem, not only because we need more pilots for the industry, but because bigotry should have no place in our society.
Posted In: Aviation