Aviation Finance Degree Puts Graduates on a Fast Track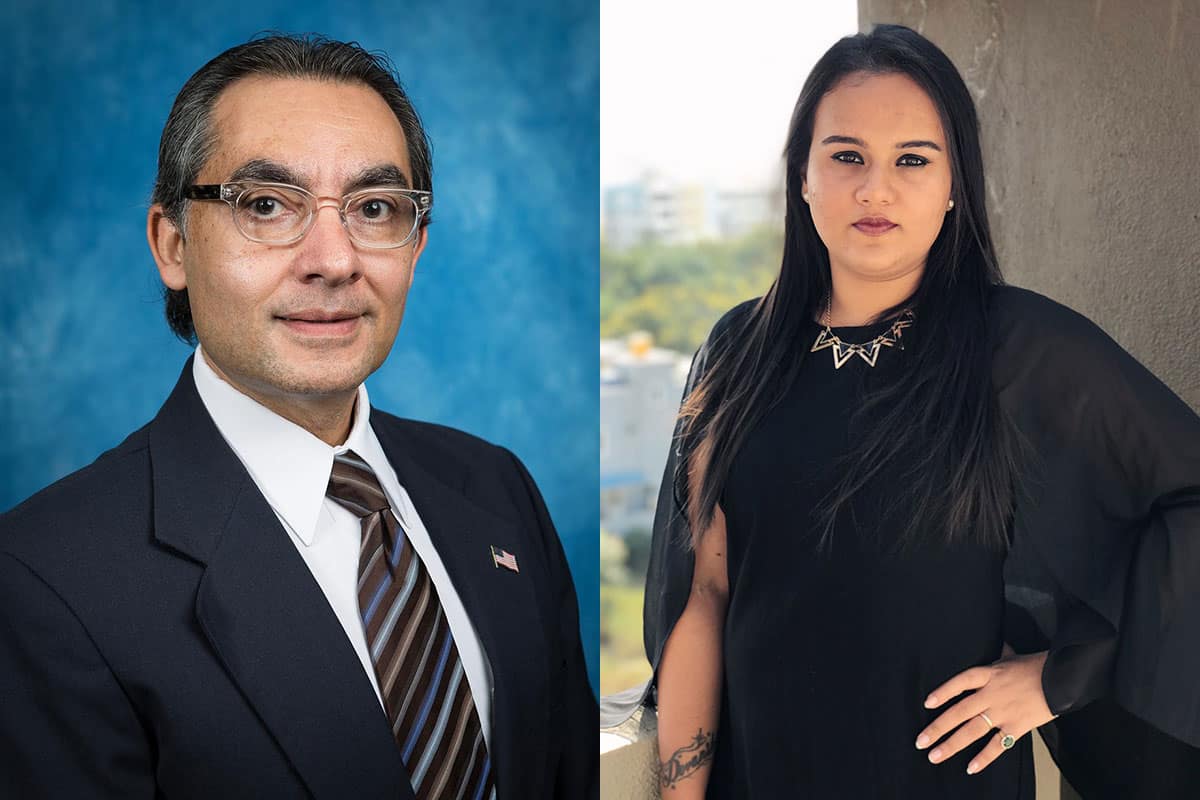 Devanshi Shinde, an entrepreneur with a passion for aviation, was running two companies and contemplating her next step when a pilot friend suggested she look into Embry-Riddle Aeronautical University.
From then on, Shinde said, "I was like a mad dog, wanting to know about every single degree that was available at Embry-Riddle." After browsing her options within Embry-Riddle's David B. O'Maley College of Business, Shinde realized that the Aviation Finance program would allow her to combine two of her passions: aviation and business.
She became hooked on aviation at age 6, while watching Coast Guard jets and helicopters flying over a creek near her home in Mumbai. Later, she discovered aviation-focused National Geographic shows. Although she wound up in engineering, she dreamed of someday pursuing an aviation career. Now, she is close to achieving that goal.
By earning a Master of Science in Aviation Finance (MSAF) degree, students like Shinde jump onto an executive career track, and many can earn substantial scholarships, longtime faculty member Dr. Bert Zarb reported.
Direct contact with leading employers, through internships as well as participation in the International Society of Transport Aircraft Trading (ISTAT) annual conference, is another advantage of the MSAF degree, Zarb added.
"Students with this degree get good internships and great jobs," said Zarb, professor and chair of the Department of Accounting, Economics, Finance and Information Sciences. "It's a wonderful option for students who are very quantitatively oriented."
The average annual salary for an aviation finance specialist in the United States was $105,408 as of May 2023, but some such jobs pay as much as $244,000, according to ZipRecruiter data.
Careers across international banking, energy, finance, leasing and other sectors await Aviation Finance graduates. As examples:
Nathan Schnitzlein ('16) is a director of strategy at JSSI Parts and Leasing.
Hwa Chai ('18) is a business analyst, Aircraft Sourcing and Fleet Strategy, at Amazon Air.
Ashwini Krishnan ('18) works as Avitas Inc.'s manager of asset valuations.
Dawei Yu ('19) serves as Citi's assistant vice president of Global Transportation Finance.
Sloan Churchill ('19) works as mba Aviation's manager of asset valuations.
Fedor Kozhevnikov ('22) is an analyst at Azorra Aviation Lessor Company.
Michael Welch ('19) is vice president and financial advisor at Wealth Enhancement Group.
Nicholas Quake ('23) serves as a senior analyst in the MBA Leadership Rotation program at Frontier Airlines.
Shivay Khanna ('23) is an investment banking analyst at Seabury Capital.
Dr. Shanan Gibson, dean of the David B. O'Maley College of Business, noted that the job market for students who understand the complex nature of financing aircraft assets is stronger than ever.
"Aircraft purchased for commercial and business purposes are expensive, and the financial mechanisms used to purchase or lease them are multifaceted and sophisticated," Gibson said. "Our students are in extremely strong demand by not just aviation finance organizations but also original equipment manufacturers, brokers, legal services and the insurance companies who all play a part in these very specialized transactions."
Internships and Scholarships
Professor of Finance Dr. Sunder Raghavan explained that students pursuing Embry-Riddle's MSAF degree get to know industry leaders at the ISTAT conference. On site, each student is assigned an industry mentor who helps them navigate the industry and network with other experts, Raghavan said.
Students are also eligible for five-figure scholarships from ISTAT, which partners with Embry-Riddle to provide the ISTAT U (ISTAT University) program. Additional scholarships are available through the Institute of Management Accountants (IMA) as well as the Chartered Financial Analyst (CFA) Institute.
Shinde, who has scholarship support through the IMA, traveled to the ISTAT conference in San Diego, California, in March. There, she dined with representatives of many different companies and ultimately met Ron Baur, president of Azorra Aviation. This summer, Shinde will intern at Azorra.
"The best thing that can happen to an MSAF student is the ISTAT event," she said. A series of casual meals feature industry presentations and provide networking opportunities.
Aviation Finance students are strongly encouraged to earn professional designations so that they become Chartered Financial Analysts (CFA) and Certified Management Accountants (CMA). Currently, Shinde is pursuing her CMA. She benefits from scholarship support provided by the IMA as well as Embry-Riddle.
The CFA scholarships go to students interested in investment and portfolio management who are enrolled in Embry-Riddle's undergraduate Accounting and Finance major or the MSAF program. Students must apply to business faculty for a recommendation to the scholarship program. "For students receiving the scholarship, the CFA program enrollment fee is waived, and exam registration is reduced to $350," Raghavan said.
"Two of our MSAF students have gone on to complete all three levels of the CFA exams and have been awarded the CFA charter," Raghavan added. "This is a significant achievement!"
The degree program focuses on business and operational knowledge as well as economic, financial and marketing practices.
As she contemplated her future, Shinde said, "I struck gold when I stumbled upon Embry-Riddle and its MSAF course." She thanked many faculty and staff members who are helping her succeed. In addition to Zarb, Raghavan and Gibson, she commended faculty members Dr. Jayendra Gokhale, Dr. John Ledgerwood and Dr. Vitaly Guzhva, as well as Senior Director of Philanthropy Mary Lynn Ulch.
Posted In: Business