Attending First Asian Pilots Association Expo Inspires Eagle to Launch Student Chapter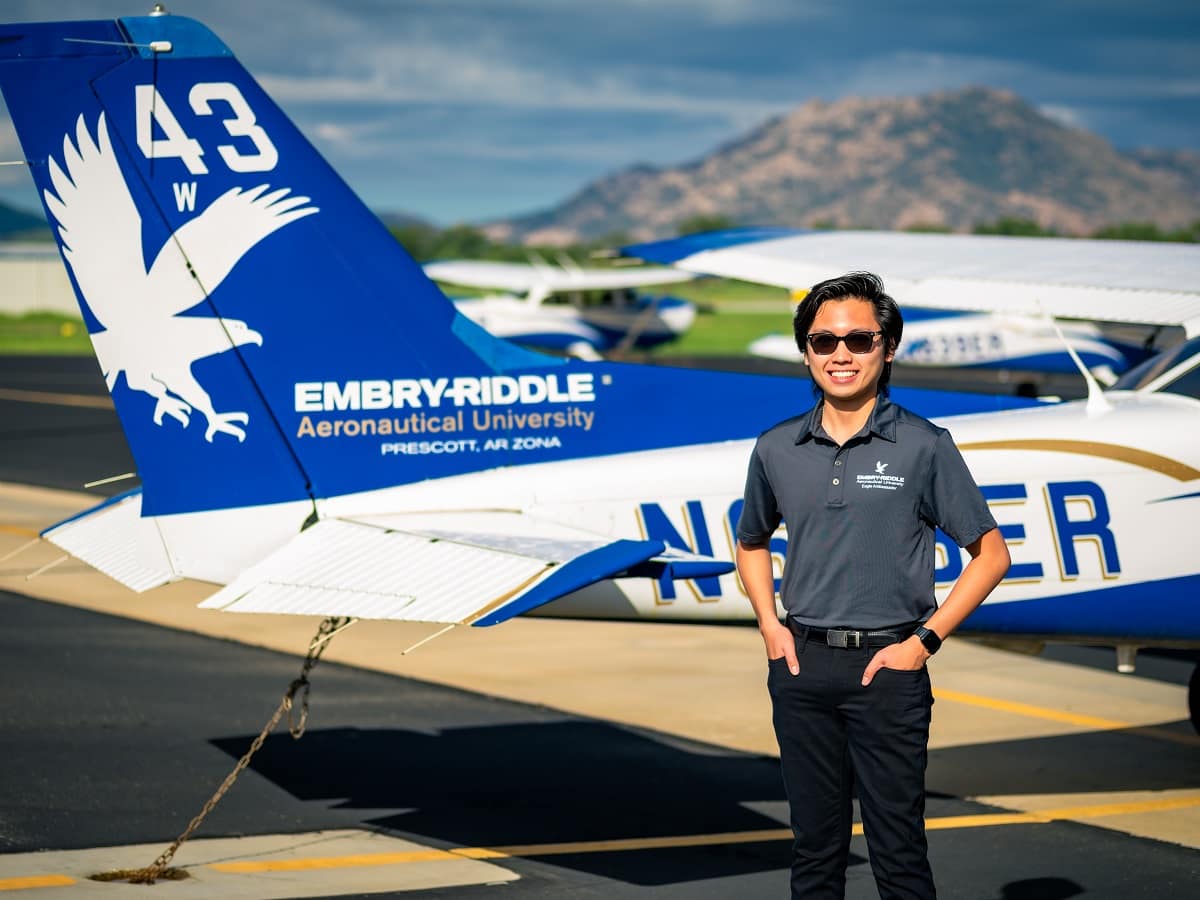 Vince Taguba, a native of the Philippines who is studying Aeronautical Science at Embry-Riddle Aeronautical University's Prescott, Arizona, campus, always knew that he wanted to become a pilot. Today, he is on track to become part of an increasingly diverse and global aviation workforce. He even recently had a chance to represent Embry-Riddle at a major industry event – the first Professional Asian Pilots Association (PAPA) Aerospace Expo, which took place July 16 in Las Vegas.
Taguba started flying while he was a senior in high school. He began taking classes at Embry-Riddle Singapore, then transferred to Embry-Riddle's Daytona Beach Campus, and is now finishing his senior year in Prescott.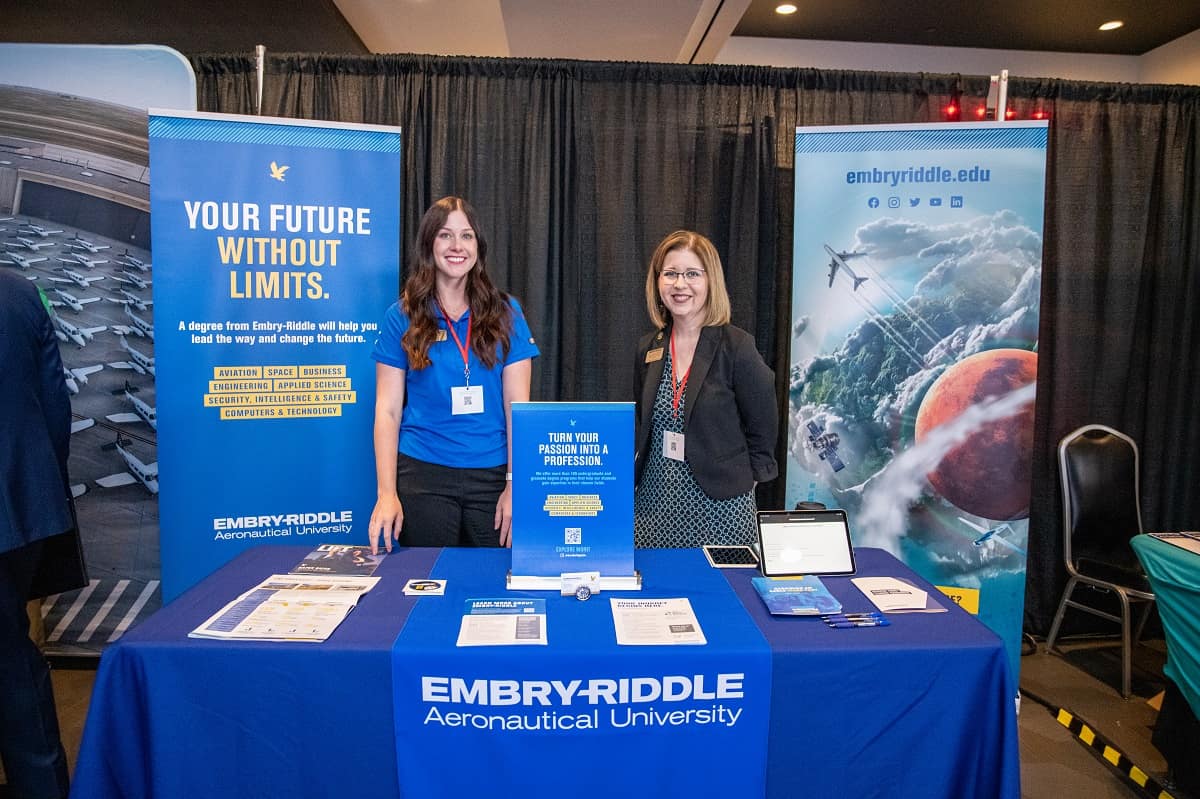 Embry-Riddle Assistant Director of Recruitment Brandi Kunkle and Director of Alumni Engagement, Western Region, Michelle Day networked with industry partners and prospective students at the PAPA Expo. (Photo: Michelle Day, Embry-Riddle)
"I was attracted by the quality of education at Embry-Riddle and wanted to experience flying under various conditions," said Taguba. "For example, I moved to Arizona in January 2021 to experience high-altitude flying, which can be very different than flying at sea level."
Once he earns his commercial pilot's license, Taguba will become one of only 2.5% of pilots who report having Asian heritage, according to the Air Line Pilots Association (ALPA). In keeping with Embry-Riddle's efforts to help broaden and diversify the aviation workforce — and given the current global pilot shortage — Taguba was proud to be the first and only Embry-Riddle student to attend the (PAPA) Expo.
Taguba is now working on setting up Embry-Riddle's first student PAPA chapter.
Michelle Day ('91), director of Alumni Engagement, western region said, "Each (industry) organization serves its members with educational and career opportunities in addition to scholarships for students. The first PAPA Expo was definitely a success and it was wonderful to be representing Embry-Riddle."
Taguba said, "It was great to attend an expo where I could connect with others of Asian heritage. As a pilot, you need to be able to work with people from all backgrounds and cultural situations. The industry mentors and connections that I met gave me a real picture into a day in the life of a working pilot. There were also several sessions on how to prepare for the hiring process and what to expect during a typical interview."
Taguba is on pace to graduate in fall 2022. He said, "I believe the advanced flight training and focus on safety structure, plus a four-year degree earned from Embry-Riddle, will give me a competitive edge in the job market."