Astronomer Named First-Ever Embry-Riddle Winner of $100,000 Award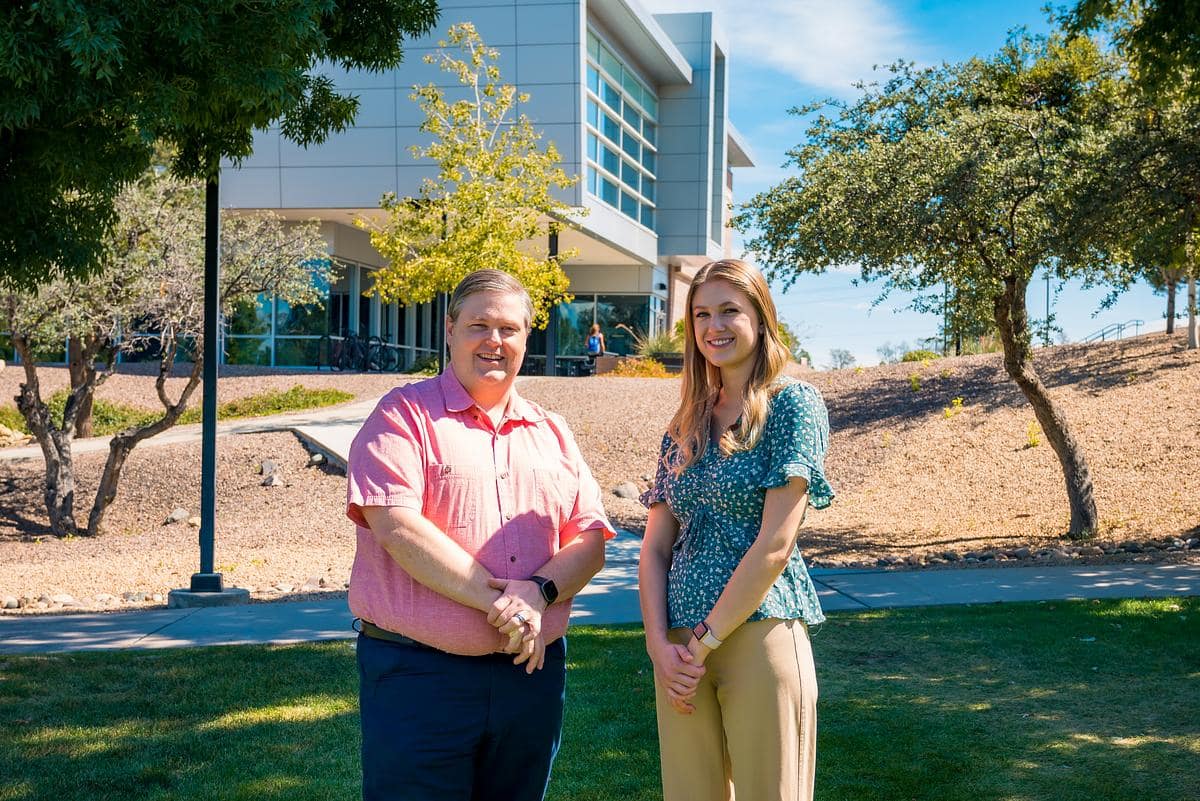 Astronomer Noel D. Richardson has been named Embry-Riddle Aeronautical University's first recipient of the $100,000 Cottrell Scholar Award, which recognizes research and teaching excellence.
Nationwide this year, Richardson is one of only 25 outstanding teacher-scholars in chemistry, physics and astronomy selected to receive the honor, given by the Research Corporation for Science Advancement (RCSA).
"The future of science depends on innovation, diversity and commitment to student success," said RCSA President and CEO Daniel Linzer. "These new awardees have been selected as much for their research and teaching excellence as for their potential to become change-makers at their institutions — in science and society at large."
The Cottrell Scholar Award helps bridge the gap between research and teaching. "This is a great program that fits Embry-Riddle quite well as we strive to incorporate more research into the classroom," Richardson said.
An assistant professor of Physics and Astronomy at Embry Riddle's Prescott, Arizona, campus, Richardson has re-envisioned a course called "Observational Techniques of Astronomy," which has proven popular with astronomy and space physics students alike.
"Students learn the research techniques, such as how the cameras work for astronomical imaging and data gathering," Richardson said. "They collect measurements on an actual massive binary system the entire semester. By the end of the course, they are piecing it all together to try and understand the masses and sizes of stars."
By creating such curriculum-based research opportunities, Richardson hopes that all students — whether applying for a job or grad school — will be able to tout their hands-on research in addition to other capstone or summer experiences.
This gives students a competitive edge with real skills before they launch into the next phase of their careers. "We've placed this course into our sophomore level curriculum for our astronomy majors, which is much earlier than most other universities," Richardson said.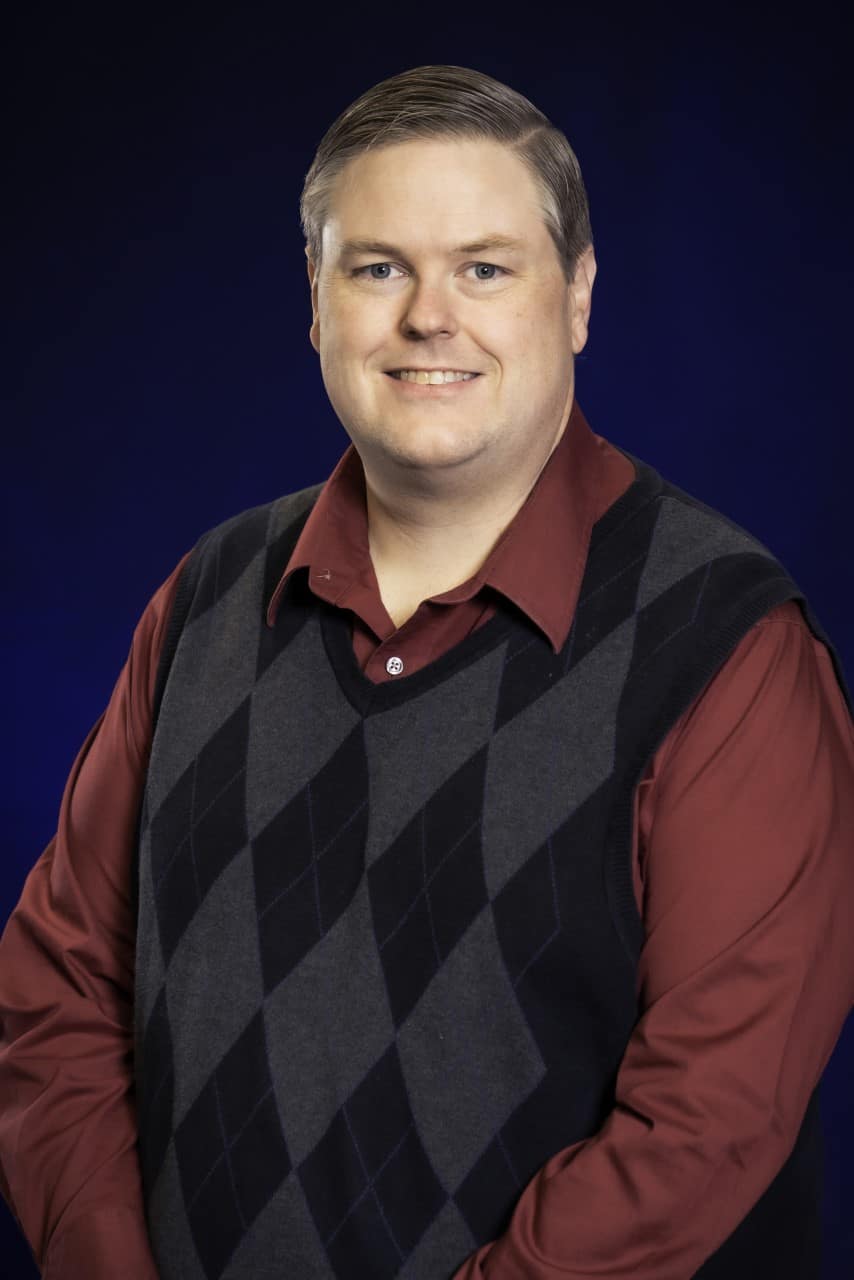 Dr. Noel Richardson (Photo: Connor McShane)
Investing in Student Success
Richardson plans to use the Cottrell Award to develop additional student research opportunities and continue to study massive binary stars.
"We are trying to understand their properties and how the stars all interact with each other or evolve with time," Richardson said. "That's important to determine where kilonova explosions and heavy elements come from, things that are clues to our life on Earth."
He recently co-authored a paper on this topic in the peer-reviewed journal Nature. To better understand the stellar lifetime of massive binaries, he plans to visit New Zealand at some point in the next few years to continue his research with co-author Jan Eldridge, at the University of Auckland.
That collaboration would be yet another career highlight for Richardson, after nearly two decades in his field. "There have certainly been some cool things along the way," he said. "In astronomy, you get to travel all over the place to collect data, which is fun."
He remembers fondly a trip to South Africa, where he used a telescope for a week and saw penguins on the beach in Cape Town.
Richardson's passion for discovery is evident in the many research projects he is planning for his students. He has several grant proposals in the works, including one to use the CHARA interferometer (Center for High Angular Resolution Astronomy) in California; and other research with the National Science Foundation's NOIRLab (formally named the National Optical-Infrared Astronomy Research Laboratory).
Cottrell Scholars are chosen through a rigorous peer-review process of applications from mostly undergraduate research universities (both public and private) across the United States and Canada.
"It's always an honor to welcome a new class to the Cottrell Scholar family," said RCSA Senior Program Director Silvia Ronco. "We look forward to seeing the fresh ideas and energy these outstanding researchers, teachers and mentors bring to the community, and the impact they will have for decades to come."
As their careers advance, Cottrell Scholars become eligible to compete for several additional levels of funding through the Cottrell Plus Awards.
Richardson joined Embry-Riddle in 2019. Prior to that, he was a Ritter Observatory Science Fellow at the University of Toledo. He received his doctoral degree in Astronomy from Georgia State University in 2012.