Artist and Retired Astronaut Nicole Stott to Aspiring Female Engineers: 'Live What You Love'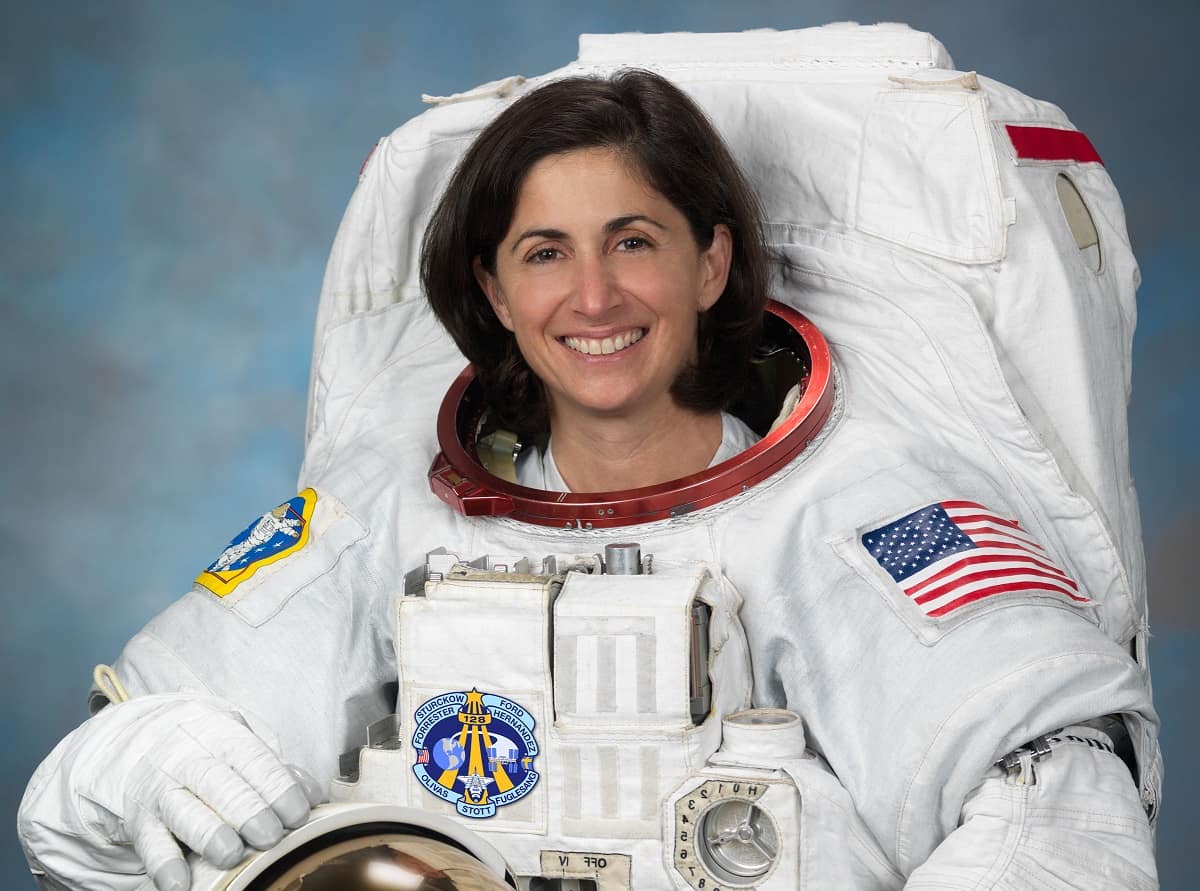 To succeed in engineering or any other field, artist and retired astronaut Nicole Stott encourages girls and young women to "live what you love, look for role models, and focus on helping others."
Stott – a member of the Embry-Riddle Aeronautical University Board of Trustees since 2012 – was the only female in her senior advanced engineering design class at Embry-Riddle, where she received an aeronautical engineering degree in 1987. Yet, she said, "I never noticed that I was the only woman in the class because I was studying something I loved to do, and all those around me were studying something they loved to do as well."
She also quickly learned that engineering was all about making the world a better place and helping people – a goal at the heart of her distinguished 27-year career with NASA. Stott, who lived for 104 days in space aboard the Space Shuttle and the International Space Station (ISS), worked for more than six hours while tethered outside the ISS, and was the first person to paint in space, where she created a watercolor Earth-scape from a photograph she took through an ISS window.
High above the Earth, finding creative inspiration was as easy as looking out the window. "You see this flowing, beautiful, colorful, alive planet, and you realize we're all traveling on spaceship Earth together," she said. "When you get back home, you have to share that realization with others – to help take care of the planet and the people who live here."
Since retiring from NASA in 2015, Stott has continued to leverage her love of science, technology, engineering, art and mathematics (STEAM) to improve life on Earth. For example, she has been a champion of the Spacesuit Art Project, which places artwork by children in treatment for cancer on space suits that convey messages about hope, courage and unity. The project, inspired by Ian Cion, founder of the Arts in Medicine Program at The University Texas MD Pediatric Cancer Center, has also been supported by spacesuit maker ILC Dover, the NASA ISS Program Communications Group, Stott, and others.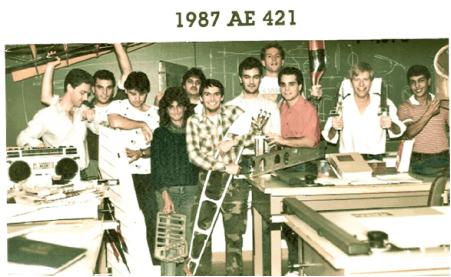 Growing up, access to positive role models who shared their love of flying was a primary inspiration for Stott. Born in Albany, N.Y., and raised in Clearwater, Fla., Stott's father was a businessman who "loved to fly and build airplanes," she said, and as a result, she was often "hanging around airports." Her mother was a nurse with strong creative tendencies, who nurtured Stott's interest in painting, woodworking, sewing and ballet.
Those experiences were her "first exposure to people who lived what they loved and loved sharing it with people around them," she said.
Along the way, Stott also met influential female role models such as Val Spies, who owned a glider business at the airport where her father kept his airplane, and air-show pilot Debbie Gary. As a young person, in addition to flying with her dad in his planes, Stott flew in a Piper Cub with Spies; and later with Gary, who also took Stott's young son on his first small airplane flight – they both shared their love of aviation with her. A teacher, Mrs. Ransom, also inspired Stott during a high-school introduction to aeronautics class.
"Young girls and young women need to see other women doing interesting and challenging things – things they might think are impossible," Stott told a Forbes reporter in 2017 "I really believe I have a responsibility to be present and to show them what's possible."
Stott was driven by a passion for flying when she entered St. Petersburg College to study aviation administration, and later earned a B.S. degree in aeronautical engineering from Embry-Riddle (1987) and her M.S. degree in engineering management from the University of Central Florida (1992). Her career began with a job as a structural engineer for Pratt & Whitney Government Engines, where she performed structural analysis on advanced jet engine component designs.
In 1988, she joined NASA's Kennedy Space Center, where she worked as an operations engineer in the Orbiter Processing Facility and held other positions within NASA Shuttle Processing. Ten years later, she joined the Johnson Space Center. Her work there included service as a flight simulation engineer on the Shuttle Training Aircraft and helped prepare astronauts to safely land the space shuttle.
In 2000, she was selected to become an astronaut candidate. In 2006, and in preparation for long-duration spaceflight, Stott lived and worked on the longest-duration NASA Extreme Environment Mission Operations (NEEMO 9) mission– for 18 days on the Aquarius undersea research habitat – an experience she believes was the best analog to flying in space. She also trained extensively along with her ISS crew members in Russia, Japan, Canada and Europe.
In 2009, on her first spaceflight, she was as a member of the STS-128 Discovery crew, and she flew for three months aboard ISS as a member of the Expeditions 20 and 21 crews. During her time on ISS, she completed a 6.5-hour spacewalk, flew the robotic arm to capture the first free-flying Japanese cargo vehicle, participated in more than 100 research investigations, and after three months returned to Earth as a member of the STS-129 Atlantis crew.
In 2011, Stott flew her second spaceflight to ISS as a member of the STS-133 Discovery mission – the final flight of the space shuttle Discovery. STS-133 was also a milestone flight for Embry Riddle – the first time two alumni were on the same flight (Al Drew and Stott were mission specialists together on this flight).
Throughout her successful career, Stott's loyalty to Embry-Riddle has persisted. In 2009, she was in space when she took part via satellite call in an Embry-Riddle Industry Advisory Board meeting for the Daytona Beach, Fla., College of Engineering.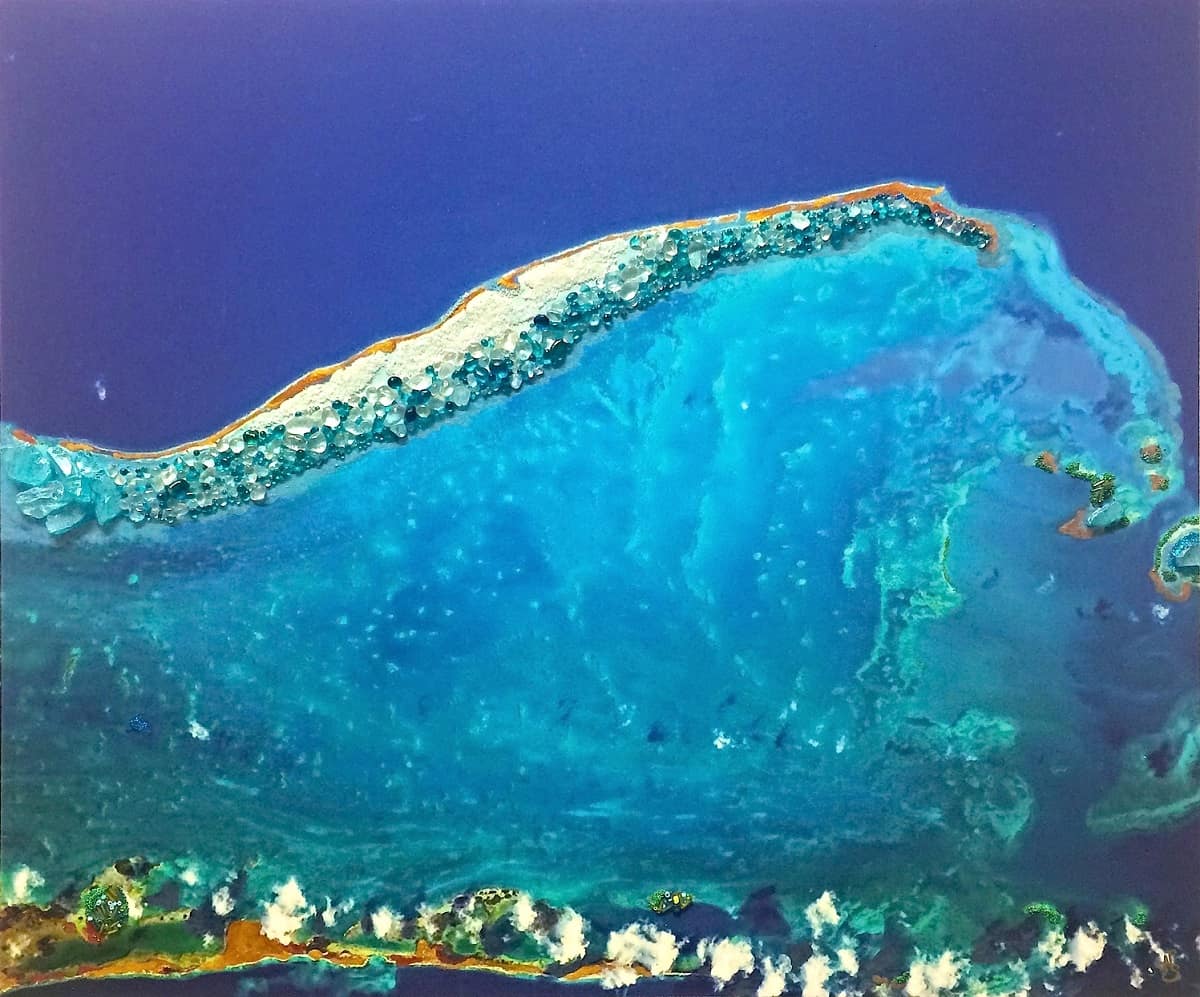 In space, Stott said she experienced what author Frank White describes as the "overview effect" – a change in her perspective of Earth as our home planet, and of our interconnectivity and significance, which reinforced her belief in our role to protect it and all who share it as home. "I want a world where everyone appreciates this place that we live – this planet that we have – as one world. We all have to get along to take care of it and take care of each other."
Today, Stott uses her artwork to share her spaceflight experience, and to raise awareness of all the wonderful work going on in space to improve live here on Earth. She also continues to urge aspiring female engineers, pilots and astronauts to "reach for the stars," follow their passion, seek out role models and apply their skills to benefit others.
Editor's Note: In honor of Introduce a Girl to Engineering Day, Feb. 22, 2018, which is part of National Engineers Week, Feb. 18-24, Embry-Riddle is showcasing women in engineering and the creative, collaborative engineering efforts that can change the world.