All-Girls Team from International School in Singapore Wins Innovation Hangar 2020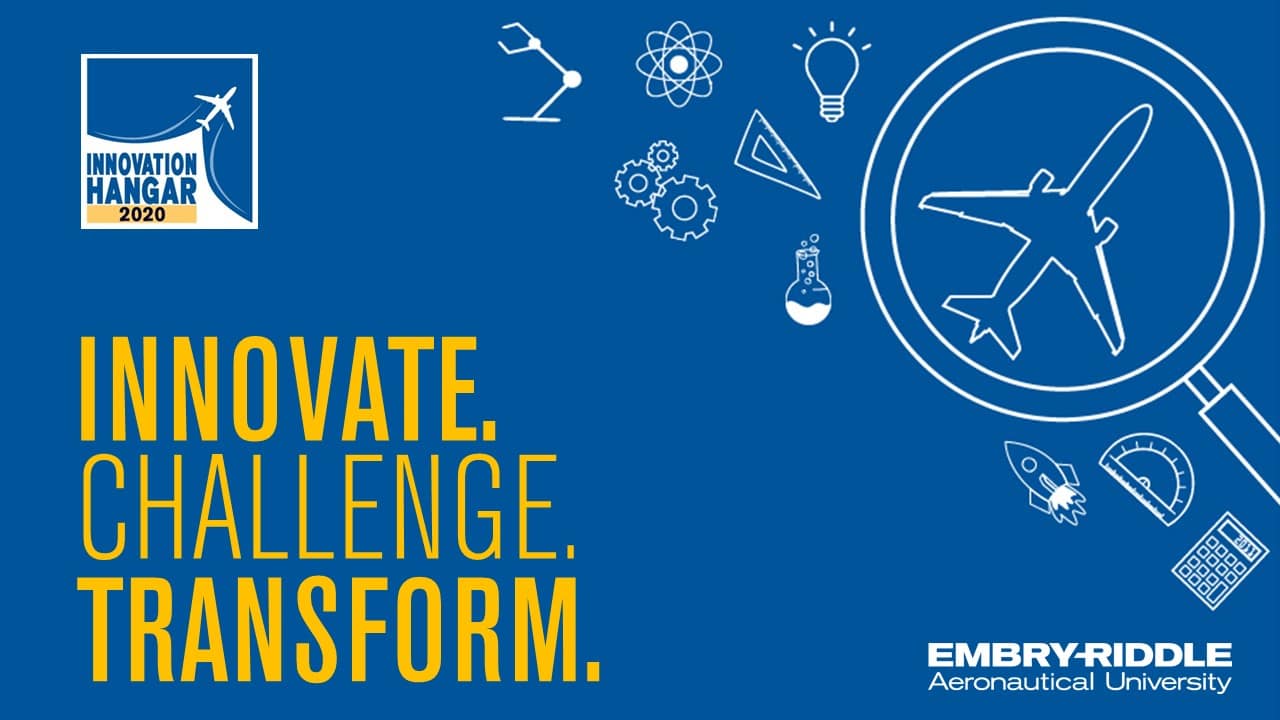 A team of enterprising young girls from ACS International School in Singapore finished in the top spot of the first Innovation Hangar competition, hosted by Embry-Riddle Aeronautical University's Asia Campus.
The contest, held virtually, gave students ages 14 to 18 from schools across Asia the opportunity to pitch their innovative business ideas to aviation and aerospace industry experts, showcasing their creativity and entrepreneurial spirit for a chance to win prizes and scholarships.
The winning team, The Food Fighters, focused on reducing industrial carbon footprints and transforming waste into a self-growing system of healthy and eco-friendly agriculture, and their groundbreaking idea earned them prizes and scholarships worth SGD 20,000 after the final round on June 19.
The second-place winner was another all-girl team called Willows from Saint Paul Preparatory School in South Korea, and they focused on providing digital solutions that could improve social distancing and reduce in-flight passenger conflict.
Following in third place was a team called The Jolly Wingmans from Bangladesh, and their project explored using blockchain technology for better baggage management. The Spiral Horizons team from India won the Judges' Choice Award.
"Innovation Hangar offered a tremendous opportunity to not just interact with the next generation of aviation professionals but challenged them to think creatively in proposing an idea that could revolutionize the industry," said Matthew Flaherty, Vice-Chancellor and Head of Embry-Riddle Asia. "I'm confident that Innovation Hanger further emboldened the participants to continue their pursuit of a career in aviation and aerospace."
All of the student teams received special mentorship and training and had the chance to attend a free 8-week Introduction to Entrepreneurship course, developed by Embry-Riddle faculty member Shiva Venkatraman. The groups also were supported by Embry-Riddle's Student Ambassadors who acted as counselors and advisors and provided teams with feedback, input, and suggestions throughout the competition journey.
Judges for the competition's final round included Logan Velaitham, CEO of AirAsia Singapore; Alicia Ong, an Embry-Riddle adjunct professor and a veteran of the aviation industry; David Cirulli, Group Engineering Director of Kambyan Networks; Dr. Somi Shin, economist, researcher, and full-time Embry-Riddle faculty member; and Michael Parsons, Global Industry Leader (Travel, Transport & MRO) at IBM.
"As a university, our role has always been to serve as the critical link between industry and community," said Embry-Riddle faculty member Kim Chua, who also served as a judge during the preliminary stages of the contest. "In a new COVID-19 reality, this role has never been more important. We will continue to contribute to the social and human capital development of the next generation of aviation professionals and better position them for the recovery to come."