Aircraft Appraisers Bring Value into Focus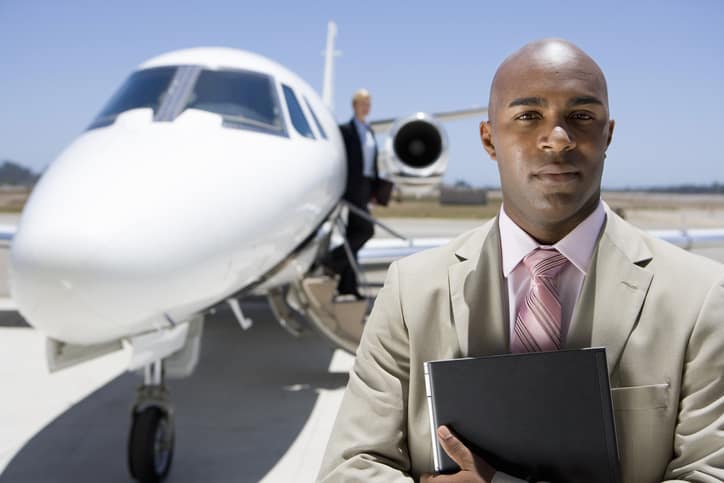 You can't tell how much an aircraft is worth just by looking at it. Yet knowing the actual value is crucial, especially when you have to finance, insure, or sell it. That's where qualified aircraft appraisers can make all the difference.
"There are major benefits to hiring a specialized, professional appraiser, including having confidence that it's an ethical and unbiased evaluation," said Dr. Vitaly Guzhva, professor of finance for Embry-Riddle Aeronautical University. "This is why financial institutions and businesses require these experts."
Organizations like the American Society of Appraisers (ASA) and International Society of Transport Aircraft Trading (ISTAT) accredit aircraft appraisers. Hiring accredited professionals ensures that they have received specialized training and passed industry-specific exams, which encourage objective, unbiased appraisals and reduce unethical practices, such as charging fees based on the aircraft value.
ASA accredits appraisers from a variety of industries such as real estate, machinery, jewelry and aviation. In the aviation industry, the organization tends to accredit professionals who specialize in business jet, general aviation aircraft and helicopter appraisals. ASA requires appraisers to adhere to the National Uniform Standards of Professional Appraisal Practice (USPAP) standards. ISTAT typically accredits appraisal experts in the commercial aircraft specialty.
"There are resources, like AMSTAT, JETNET, AircraftPost, and others that allow you to get a rough idea of the value of a plane," shared Guzhva. "However, the actual value of each aircraft is different. It's important to fine tune the value by making adjustments for each asset, such as the quality of paint, interior layout, engine maintenance status and more."
Aircraft appraisers use three main approaches to determine the value of a plane: income, sales comparison and cost. This domain is extremely complex, with professional appraisers having knowledge about different aircraft and specialized equipment along with a full understanding of engines and airframes. They are also well versed with regulations and safety, which is vital. As a result, there are only about 70 to 80 ISTAT appraisers and 70 to 80 ASA aircraft appraisers currently in the world.
"The complexity of each aircraft type is so different," explained Guzhva. "Typically, appraisers specialize in a certain kind of aircraft and it's a life-long learning process."
Learn More about Aircraft Appraisal
Whether you want to become an aircraft appraiser or are interested in learning more about this specialized field, Embry-Riddle offers a series of four aircraft appraisal professional education courses. These exclusive courses are required to become an ASA accredited member or accredited senior appraiser. However, individuals looking for a better understanding of how aircraft appraisals work or how to interpret appraisal results are encouraged to attend.
"Only about 20 percent of our participants are actually working to become full-time appraisers," said Guzhva. "The majority are industry professionals interested in learning more about this specialization."
Embry-Riddle offers an ideal location for this course, providing participants with access to a variety of aircraft expertise in one place. The first course, Introduction to Aircraft Appraisal, takes place on September 26-29 in Daytona Beach. In response to global demand, this year Embry-Riddle also will offer the first two courses of the program in Farnborough, England in November.