Abandoned as a Baby, Embry-Riddle Class President Reflects on a Life of Struggle and Triumph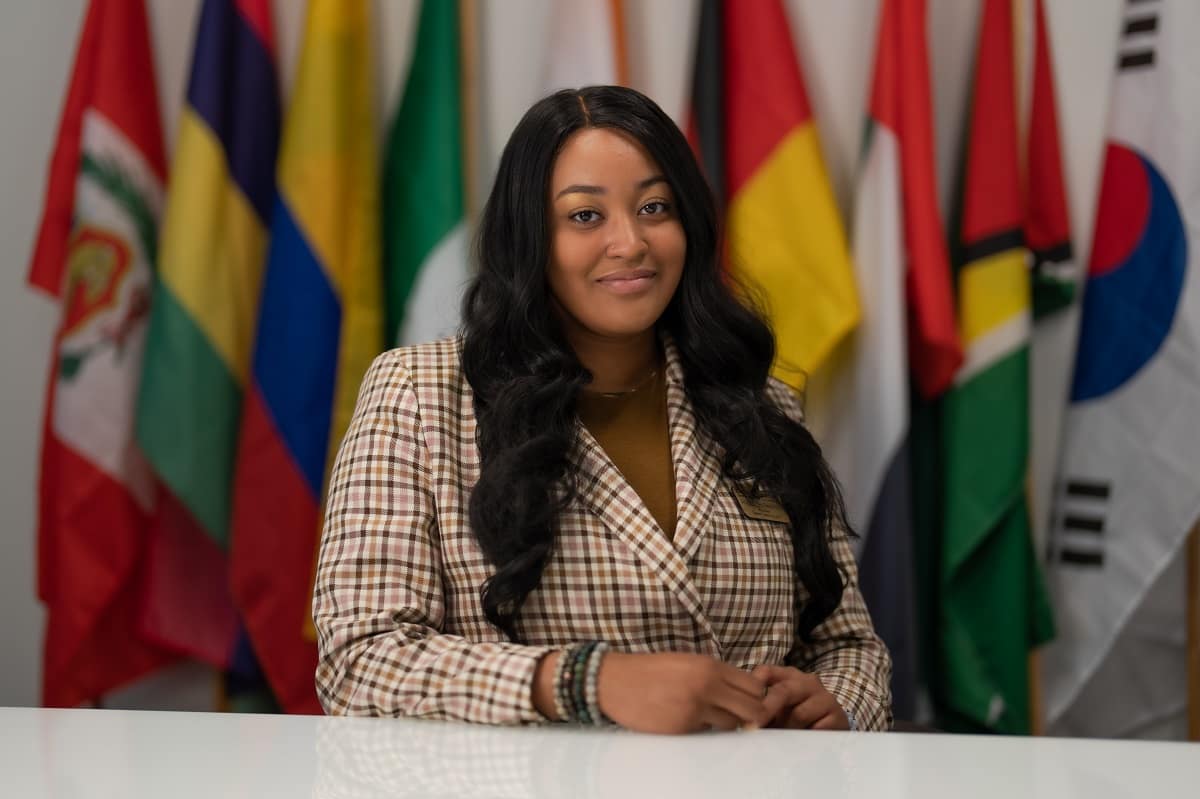 Angel Thomas, the president of her Embry-Riddle Aeronautical University graduating class, is an exuberant young woman with many awards and accomplishments to her name. She has been involved in public service since her teens, providing leadership and peer mentoring throughout her community. Internships in which she has participated have put her in positions of considerable autonomy, already offering her a broad range of workplace experience.
As Thomas, 22, receives her degree in Aeronautics on May 7, she and her family will be celebrating not only what she has achieved academically but also her having risen so high above what could only be called a bleak start in life.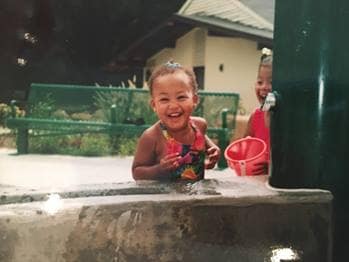 Angel Thomas agonized over the circumstances of her adoption in her middle-school years. Looking back now, she says she embraces her personal history. (Photo: Angel Thomas)
As a newborn, Thomas spent her first hours alone after being abandoned under an outdoor stairway at an apartment complex in Greensboro, North Carolina. Her biological mother, a child herself, hoped someone would find her and bring her in from the mid-November cold.
Luckily, a woman heard a baby whimpering as she was leaving for work at 5:45 a.m.
After being treated for hypothermia, Thomas was taken in by a foster mother, who became her adoptive mother. It wasn't until she was about 4 or 5 years old that Thomas learned she was adopted, and it wasn't until she was in middle school, and the bullying started, that she began agonizing over the circumstances surrounding her adoption.
"I heard it all back then — like, 'Your parents didn't want you,' or 'You were a mistake,'" Thomas said. "All throughout that time, I just wondered, Why didn't my biological mother want me?"
Her adoptive mother, Carrie Thomas, arranged for her to see a therapist, which Thomas says was crucial to her getting through that phase of her life.
"If I didn't go through that therapy, I'm not sure I'd be here," she said.
Thomas' adoptive mother also encouraged her to take leadership and development training through a program called the Chosen 50, where she served on a youth board of directors and was the youth chair for the adult board of directors. Starting at age 15, she managed a group of teenagers involved in Hip Hub, a local music and art distribution service. She attended Smart Girls Leadership Academy and participated in Ladies Tea Time, where she served as a youth mentor, as well as in a young pilots club, the Civil Air Patrol and two robotics teams.
In 2018, she won Miss Teen Greensboro and was first runner-up in Miss Teen North Carolina.
Thomas came to Embry-Riddle as an Aeronautical Science major with the intention of becoming a pilot and perhaps owning her own airline one day. Eventually, she changed her major to Aeronautics with minors in Business and Occupational Safety.
You have to stay positive and learn to love yourself no matter what your situation. Because it's not where you're coming from, it's where you're going to.
Paul Bell, assistant dean of students, called Thomas "a polished young leader."
"I am confident she will be a success," Bell said. "Her eye is fixed on the future and helping improve the lives of those around her."
Through her new degree path, she found an internship where she was tasked with surveying employees about their workspace ergonomics.
"I was treated like a regular employee," Thomas said. "I just kind of took charge of my own projects. So that was a lot of fun."
As Thomas heads into her career, she says she would love to work in safety management. "Honestly, anything where I can help people and make sure they're safe would be ideal for me."
She says she embraces her personal history as contributing to where she is today and to where she's headed.
"I don't think I would change a thing that's happened in my life," Thomas said, "because everything has just taught me that, no matter what, you have to keep moving forward. You have to stay positive and learn to love yourself no matter what your situation. Because it's not where you're coming from, it's where you're going to. At the end of the day, you have to keep moving forward."
Posted In: Aviation | Security Intelligence and Safety