Career Services Student Spotlight: Cristhian Padilla Palacios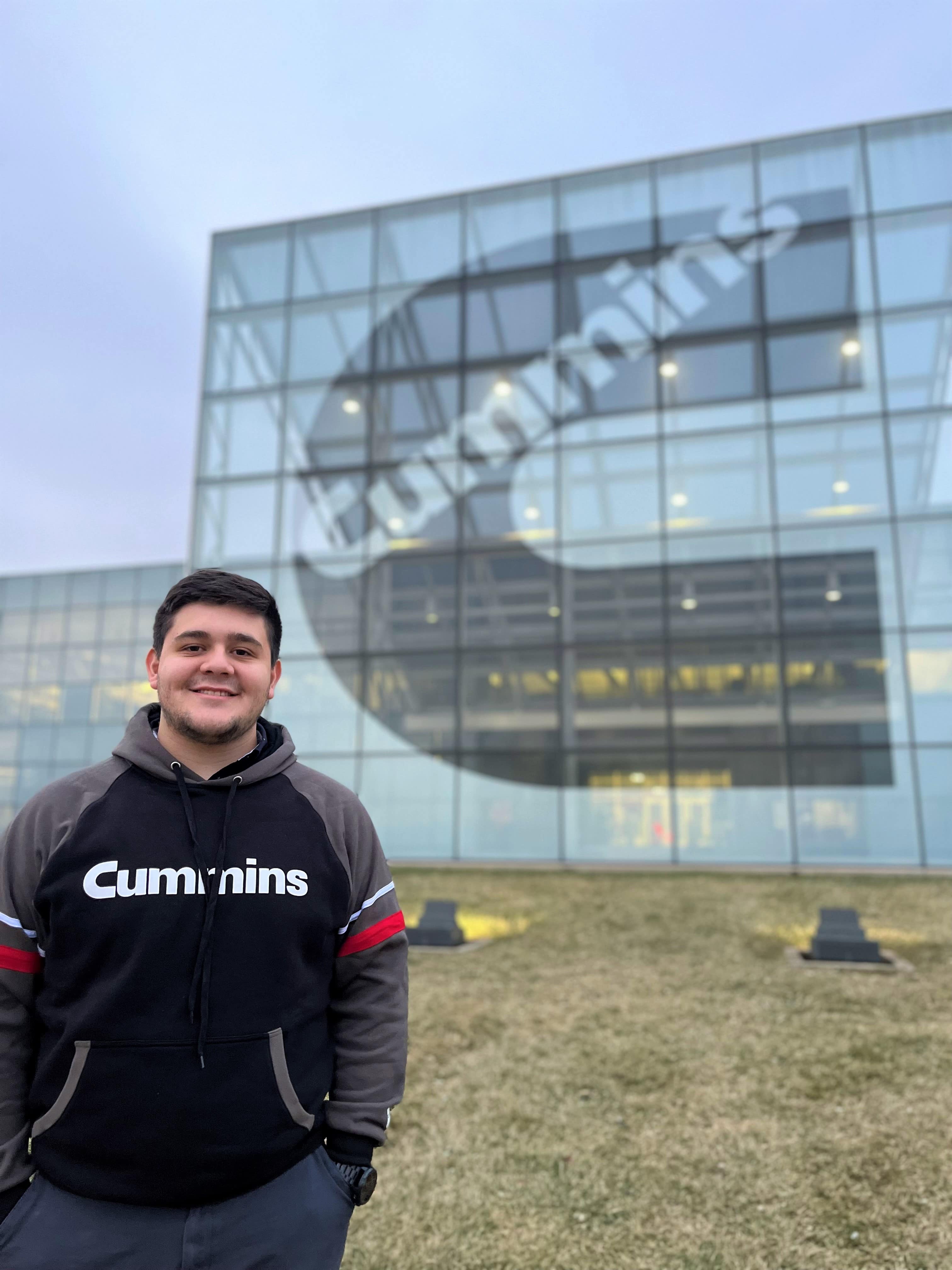 Cristhian is a student in the M.S. in Occupational Safety Management program at COA with previous degree B.S. in Aeronautics (Fall 2021), and minors in Aviation Safety, finance, and Business administrations. Cristhian recently finished a Co-op with Cummins Inc, where he helped both the environmental, health and safety (HSE) corporate team and the Seymour Engine Plant (SEP) team. By applying knowledge, he learned during class, Cristhian was able to perform a variety of activities ranging from ergonomic assessments to incident investigation and root cause analysis. Moreover, Cristhian was able to learn how to apply ISO and OSHA standard in the field and improve both his personal and professional skills for future use.
Please tell us about your learning experience, both professionally and personally. What are the benefits you will take away from these experiences?
My Co-op with Cummins Inc. was a steep learning curve, but this pushed me to keep learning and to perfume my best during my time there. I was able to collaborate with team from all over the world and learn from their experiences and stories. Also, I was given a lot of responsibility on my projects, which help me focus more on them just by knowing that my work will positively impact the company operations.
How did this experience help solidify your future career aspirations?
I showed me on a day-to-day basis what is an ideal career path in my career and what do I need to do to get there. It helped me learn skills I was missing to become successful in my industry.
How did you obtain your co-op/intern with Cummins Inc.?
I attended the Great Minds in STEM conference in 2021, where I participated in a competition with NASA, and I was able to show my abilities to work in teams. I attended the career expo at the conference I got schedule for an interview with Cummins Inc. the following week, and the rest is history.
What advice do you have for students interested in obtaining an internship/co-op? (You can answer this from a general standpoint and/or from being an international student as well)
Use the resources that are available to you, Career Services is a great place to start. However, is up to you to do some research and find that company. Lastly, network, network, and NETWORK even more.
What was the most beneficial part of the internship/co-op?
Other than the job experience, I believe that the connections I made during my time with Cummins Inc. are the biggest benefit of my experience. Now, I have people in my field that the count on if I have a question or doubt about anything.
What are you career aspirations and have they changed since you completed your internship/co-op?
After Graduation I want full time job as everyone else, but after my Co-op I was able to find some other areas that I want to focus while a grow my career like ergonomics or incident investigation.
What would you say to students who are uncertain to complete an internship/co-op?
Try to do an internship, it is a great way to put yourself out there. It will force you to get out of your comfort zone of academia and learn what is on the other side after finishing your degree.