Record-breaking applicants and students attend Spring 2022 Job Shadow Program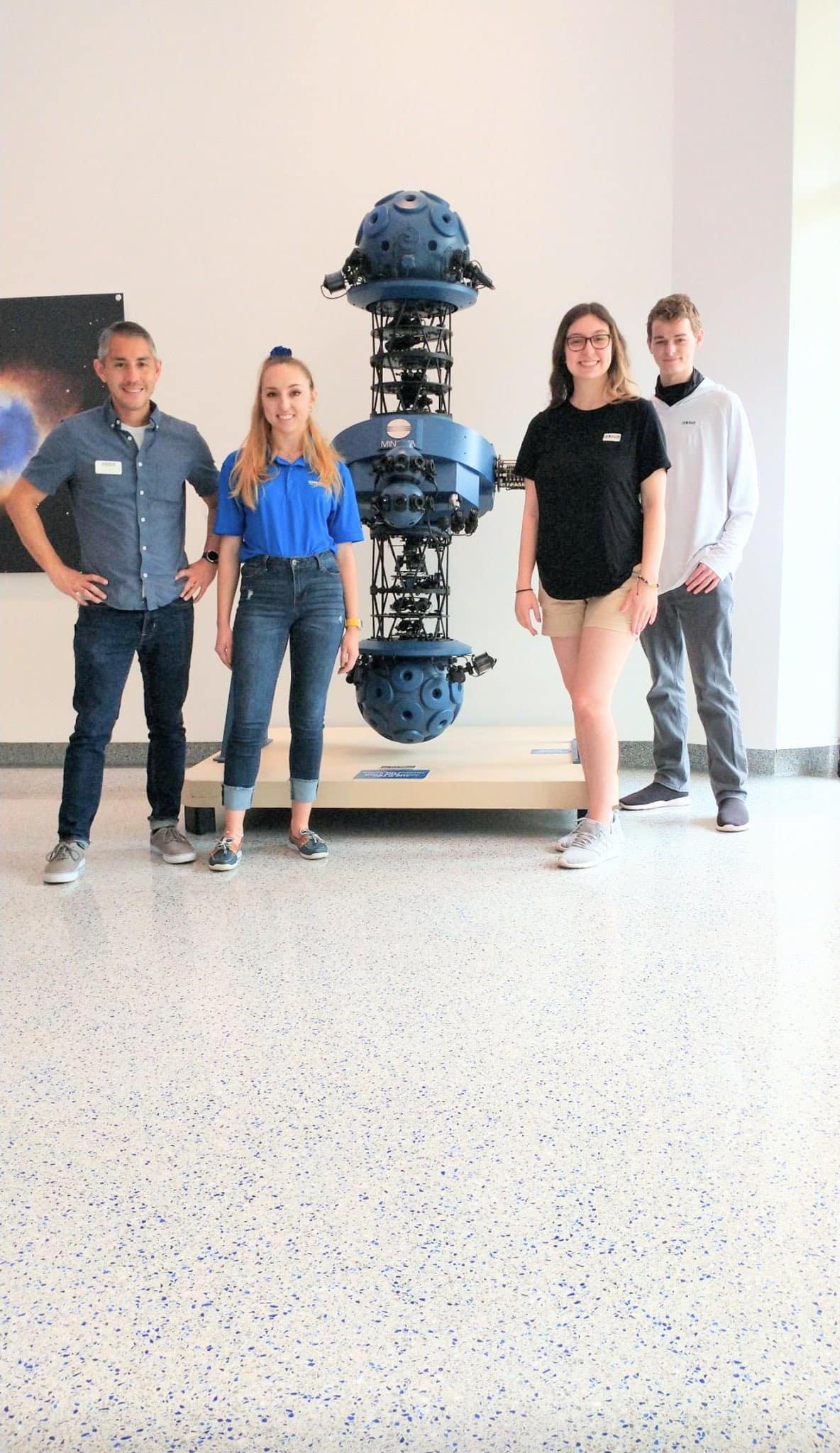 The Career Services Office at the Daytona Beach, FL campus of Embry-Riddle Aeronautical University had a resoundingly successful Spring Job Shadow Day on Friday, March 11, 2022, the day before spring break. This was an opportunity for students to participate in an in-person visit to local companies, to learn about them and to see what "a day in the life of …" looks like.
To maximize the experience for students and company hosts, students are matched according to their academic major, interests and company work and projects. Students were responsible for transportation to most job shadow sites. Transportation to TRU Simulation + Training in Lutz was provided courtesy of Career Services.
Overall 11 organizations hosted 36 students for half- to full-day job shadowing activities. Students received tours of company sites, met with professionals, learned about various work the companies perform, skills they need to enter those fields, and what the companies look for in people they hire.
Schedules included shadowing professionals and seeing glimpses of the work they do, visiting a planetarium, going through production floors, riding flight simulators, being adventurous and getting muddy through a wetland delineation, and more. Most companies offered lunch to the students they hosted.
Elizabeth Gama, a fourth-year student majoring in aerospace engineering, shadowed at local engineering company Zero-G Horizons Technologies. "For how small the company is, they manage to get an impressive load of work done and I definitely feel like they deserve a lot of recognition for the work ethic, passion, and drive being put into their projects," Gama said on LinkedIn. "I couldn't have been happier with how the job shadow experience went for me and I'm forever thankful to have had the opportunity of getting to know the team here and learn about the details of some of their projects."
Overall students took away many aspects from their respective company host sites such as the work environment and company culture and witnessed exciting projects. Even a couple of students were curious and inquired about the demographic breakdown of employees for one company.
Embry-Riddle's Career Services Office would like to give recognition and gratitude to the following companies for hosting ERAU students – first-time hosts North Star Environmental Consulting (Edgewater), Redwire Space (Jacksonville), RF-SMART (Jacksonville) and TRU Simulation + Training (Lutz). In addition, the returning host companies were Epic Flight Academy (New Smyrna Beach), Kaman Aerospace (Jacksonville), Kissimmee Gateway Airport (Kissimmee), LTG, Inc. (Ormond Beach), Museum of Arts & Sciences (Daytona Beach), Teledyne Marine (Daytona Beach) and Zero-G Horizons Technologies (Daytona Beach).
Stay tuned as the next Job Shadow Day will be held in spring 2023. Local central Florida companies interested in participating can contact Sandi Ohman at sandi.ohman@erau.edu.