Finding Success through a Year of Turmoil: Alex Guerrero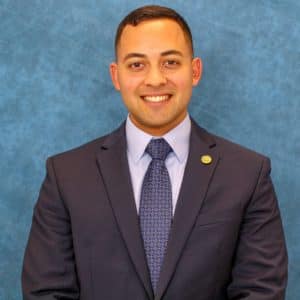 My name is Alex Guerrero, and I am a recent graduate from Embry-Riddle Aeronautical University (Daytona Beach, FL) with a Bachelor of Science in Aviation Business Administration. I remember arriving as a freshman and constantly being fascinated with the planes soaring through the sky. I knew that this place would become my temporary home, but I felt the need to get involved. I began by connecting with people and offering my help. I held a variety of positions throughout the university which gave me a breadth of experience in interacting with people of all ages. I volunteered for many events to support and improve my local community.
The year 2020, is one that many of us will remember vividly. Most of us at Embry-Riddle found ourselves leaving campus joyfully as we began our Spring break, which was already very much needed! A Spring break which normally lasts for about a week quickly turned to be a month, and then the break continued through the end of the semester. The course instruction at ERAU is very challenging as it is in person, so imagine what it felt like to complete a semester virtually from home! As my Semester came to an end, I found myself ready to continue learning and growing as a professional. The previous summer, I had completed an internship in-person with The Boeing Company in St. Louis, MO. Therefore, I was excited to be a returning intern, however, this past year made the face-to-face internship experience a little different. My internship had been scheduled to be in-person, just like my previous one, but then it was modified to be fully virtual due to significant health concerns. The transition to a virtual experience allowed me to adapt to the rapidly changing environment while still adding value to the organization.
During the last semester before graduation, I focused on applying for jobs, communicating with members of the aerospace industry, reviewing my resume, practicing with mock interviews, and using the Handshake tool to prepare for the professional workforce upon graduation. I have achieved many of my goals thanks to the help of the Career Services Office and the help from the staff members. Having experienced such a challenging year with the effects of the global pandemic taught me that preparation cannot be scheduled. Instead, one must take a continuous approach to improve themselves without leaving it for when you have "time." Only YOU have the power to change, preparation starts now!