Embry-Riddle Aeronautical University Daytona Beach Campus Launches Job Shadow Program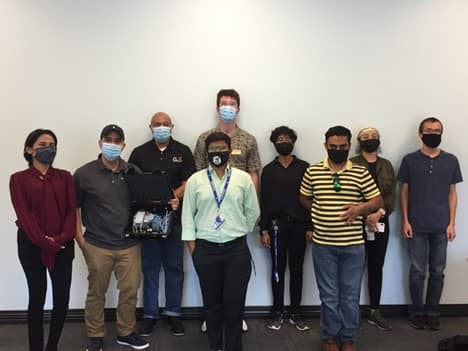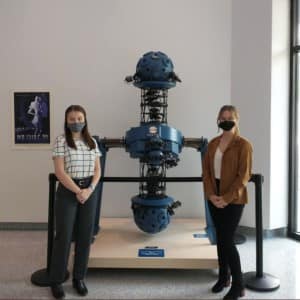 The Career Services Office at the Daytona Beach, FL campus of Embry-Riddle Aeronautical University launched their first Job Shadow Day on March 16, 2021. This was an opportunity for students to participate in an in-person visit to local companies, to learn about them and to see what "a day in the life of …" looks like. Due to pandemic limitations, the outreach was to local organizations that were within driving distance. Students did not have class on March 16, due to Study Day, so they were free to enjoy the experience without having to consider their class schedule.
Overall, six organizations hosted 16 students for half- to full-day job shadowing activities. Students received tours of company sites, met with professionals, learned about various work the companies perform, skills they need to enter those fields, and what the companies look for in people they hire. If the host company offered internships, they learned about those opportunities as well. While this program is not intended to be a pipeline for hiring, if that was an outcome for some students then it was a definite bonus. Most companies also offered lunch to the students they hosted.
Alex Caldwell, one of the student participants for Sparton Corporation, exclaimed on LinkedIn: "As [a] Mechanical Engineering student I learned about engineering in a way I had never experienced in a classroom and thoroughly enjoyed the experience." Caldwell was able to shadow two full-time professionals at Sparton and learned what their daily roles comprised of. "I would also like to thank our Embry-Riddle Career Services-Daytona Beach and especially Tommey Liang and Sandi Ohman for making this opportunity available to myself and the other ERAU students," Caldwell said.
Embry-Riddle Aeronautical University's Career Services Office would like to give recognition to the Job Shadow Day company hosts for hosting ERAU students – CLX Engineering (Sanford), Epic Flight Academy (New Smyrna Beach), Karin's Engineering (Daytona Beach), Museum of Arts & Sciences (Daytona Beach), Sparton Corporation (DeLeon Springs) and Teledyne Oil & Gas (Daytona Beach).
The Career Services Office intends to offer this program again in spring 2022, but we are also looking at a special offering for summer 2021, to complement the education of the students taking summer classes on campus. Future Job Shadow Day events will be advertised in Handshake once they have been scheduled, and Daytona Beach students interested in applying will do so through Handshake.