Co-op/Internship Spotlight: Hannah Johnson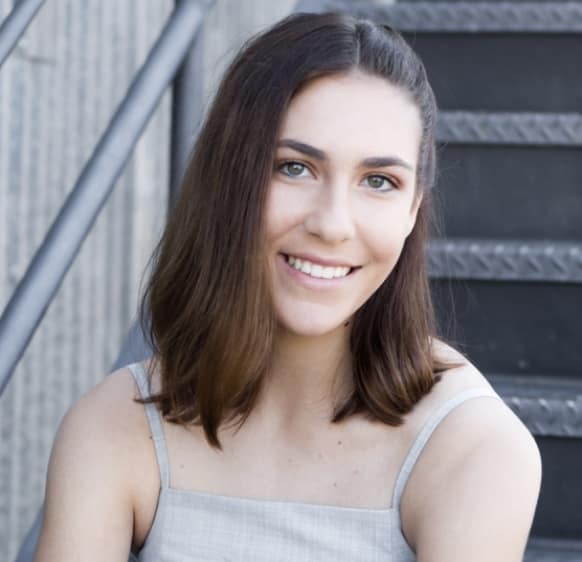 Hannah Johnson is a senior majoring in Global Security & Intelligence Studies at Embry-Riddle Aeronautical University - Prescott Campus. She had the pleasure of interning at The Institute of World Politics.
Discuss how you obtained your internship with Institute of World Politics and what are your responsibilities.
I was made aware of the Internship at The Institute of World Politics in March of 2021 from Handshake. I also was able to meet one on one with a representative through the virtual career fair. I, unfortunately, wasn't able to make it in for the summer internship. However, I was able to make a good impression with the internship coordinator and he offered me a spot during this spring semester! As an assistant researcher and intern, I am paired with a professor at IWP where I assist her and work on a project related to my field of interest, being economic statecraft. I also assist the events and communication team with news stories and write-ups regarding different events where speakers talk on the Intelligence Community, International Relations, and statecraft.
Have your career interests changed since participating in this experience?
My career interests have not changed since I have become an intern at the graduate school. Actually, I feel more knowledgeable and prepared for a career in the intelligence community than I have before.
What has been your favorite part of your internship?
At The Institute of World Politics, it's great to be able to work on a project that will prepare me for my future career. However, I think my favorite part of being an intern is the access I have to the career development center at the graduate school. I have received an incredible amount of support and have been able to network with many people that have the future careers I want. They have also set me up with free training in counterintelligence, industrial security, etc.
How has your education and other experiences helped prepare you for this role?
The Global Security and Intelligence degree program has given me the necessary background to be able to successfully complete the needed skills for this internship.
What advice do you have for other Global Security and Intelligence Studies majors to obtain a position?
The best advice I can give to fellow students is to always keep trying. I didn't get this internship at first. But, I remained vigilant and continued to keep in touch with the internship coordinator when almost a year later I received a "yes". I think this goes to show that a lot of people in this industry are going to tell you no, but we must remain determined to keep making ourselves a more competitive applicant so we can reach our goal, whether it's a job or an internship!