Alumni Spotlight: Jake Siet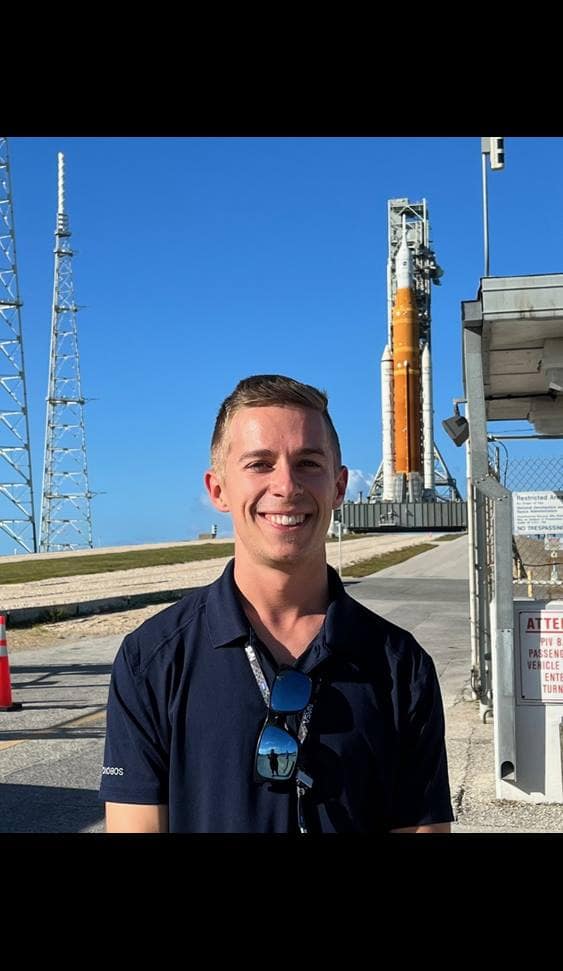 I am a 2020 graduate with a Bachelor of Science in Mechanical Engineering in the Energy track from Embry Riddle's Prescott campus. In the spring of 2021, I moved to Tel Aviv, Israel, with the dream of coming to support Israeli technology in a challenging, rewarding atmosphere. After a 5-month language and immersion program, I found my skills were best applied in the patent law industry. I worked for a boutique IP-firm in the heart of Tel Aviv for the last year, drafting patents in Mechanical, Aerospace, and Electrical engineering fields.
While it has been an honor to work in the patent industry, I returned home to the States and transferred back into the engineering sector. I attended a job fair in Cape Canaveral and through the guidance of Embry Riddle's Alumni Career Engagement services, interviewed and was offered a position as a Piping Engineer at Bechtel's Mobile Launcher 2 project for NASA.
What has been your career path since graduation from Embry-Riddle?
Started with a Scientific Advisor position (patent drafting and prosecution) at a small law firm in Tel Aviv, Israel. Currently a Junior Engineer (Plant Design team) for Bechtel National, Mobile Launcher 2 project, Kennedy Space Center.
What advice do you have for graduating students to be successful in the job search?
Follow positive responses from reaching out to companies. In Israel, it was hard to get a good response from engineering companies to hire an American, whereas patent firms were eager to utilize my English. Coming back to the States, law firms were hesitant to hire a patent drafter with no formal USPTO certification, but my background from Embry-Riddle helped me to get in the door at Bechtel.
How did you obtain your position?
Attended an in-person career fair and applied for the position in advance - then when I attended the career fair, they were able to interview me for that position on the spot.
What does your current role with Bechtel at Kennedy Space Center entail?
Through Bechtel's Mobile Launcher 2 project, we are working with NASA to design and construct a second mobile launcher for the larger, taller future Artemis missions out of KSC. I am an engineer on the Plant Design team, which is responsible for piping from the ground interfaces to the launcher and rocket itself. Currently in the design phase, we are using CAD to lay out the piping routes, designing pipe supports to withstand launch criteria, and simulating stresses on each pipe.
What involvement do you have outside of the workplace?
I am active in the local golfing and pickleball communities, of which there are many in the Cape Canaveral area.
What are some challenges you encountered in your career and how did you overcome them?
I have encountered a lot of self-doubt while job searching, but just having one positive response makes the difference.