"The IMA is an elite association of accountants and financial professionals," explained Professor of Accounting Bert Zarb, who chairs the Department of Accounting, Economics, Finance and Information Sciences. "This endorsement means they have concluded our accounting program rigorously prepares students to take the Certified Management Accountant (CMA) exam."
The IMA's 2018 Global Salary Survey has shown that CMAs earn more than their non-CMA peers. "Globally, the median total compensation is 67% higher," said Associate Professor of Accounting John Ledgerwood. He pursued the IMA endorsement, together with Zarb and Michael Williams, dean of Embry-Riddle's College of Business (COB), to benefit students.
The prestigious IMA endorsement applies to COB undergraduate programs, including bachelor's degrees in Aviation Business Management and Business Administration; as well as graduate programs – specifically, the MBA, MBA in Aviation Management, and Master's degree in Aviation Finance.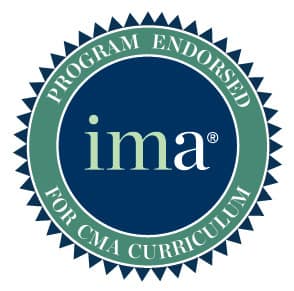 "This new stamp of excellence should serve as encouragement for our students," Ledgerwood said. "We are encouraging students to sit for the CMA exam after receiving their bachelor's degree. CMA certification is a big feather in their cap that will make them more marketable."
CMA certification "is very applicable to the aviation industry, but it can also be used in government and the private sector," Zarb said. "It's useful in any industry and it's a worldwide designation."
Dr. Raef Lawson, the IMA's vice president of research and professor-in-residence said: "IMA is pleased to welcome Embry-Riddle Aeronautical University to the growing list of schools that support the CMA exam program and have achieved a consistent standard of excellence. "High-quality, up-to-date educational programs that support the current needs of businesses will help future professional management accountants accomplish their career objectives and meet the competency expectations of employers."
Embry-Riddle's College of Business in Daytona Beach serves some 450 students. A leading training ground for future aviation industry leaders, the College offers an Accounting and Finance major in its Bachelor of Science in Business Administration program.