"Aviation is not the kind of job that people would find compelling because it isn't a major industry yet," said Sibandze, an Aerospace Engineering major with a minor in Pilot Training.
Nevertheless, aviation has intrigued Sibandze since she was a small child. Growing up, she had big dreams to become a pilot and even knew at an early age that she wanted to come to America. Little did she know, those dreams would one day become a reality.
Unfortunately, life threw some curve balls at Sibandze and her family. When she was only 11, her father passed away.
"I was very close with my father. When he passed away, I took over all of his responsibilities in the house," she explained.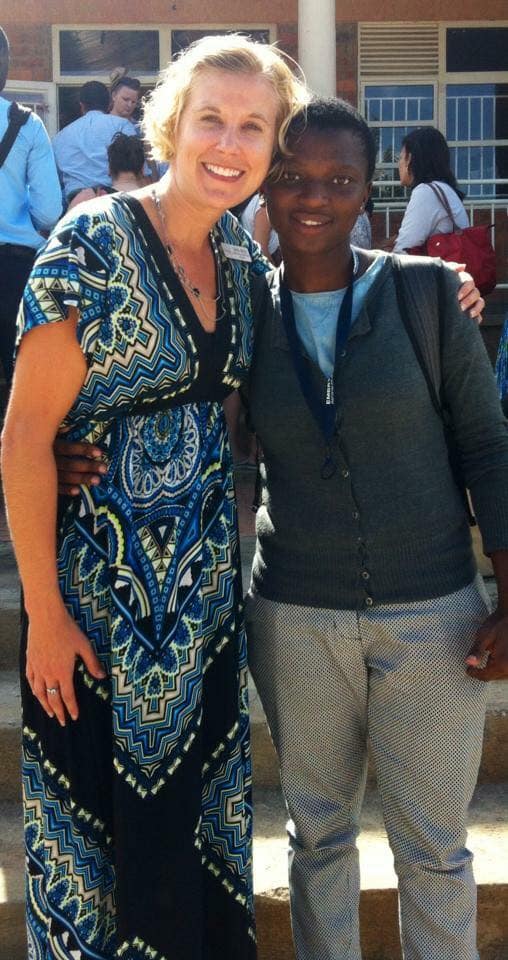 It was around this time that Sibandze's grades started to fall.
"I didn't realize it until years later, but I didn't know how to handle all of the responsibility on my plate," she said. "School was where I could go and still be a kid. But as a result, my grades slipped."
That difficult time shaped Sibandze and her future forever.
"I don't complain about those times; it's something that makes me who I am," she said.
After a short break, Sibandze returned to school to finish her final two years of high school with fervor. She realized that she had big dreams and that school was the only way to accomplish them.
After receiving the highly-esteemed Ashinaga scholarship, Sibandze spent six months at their camp in Uganda where she received training on values and how to interact with people from different cultures. She also began preparing for college. It was during this time, she took a 10-hour bus ride to visit a college fair in Rwanda to speak with Embry-Riddle admissions representative Terra Good.
"Pepe walked in, sat down at my table and commanded attention," reminisced Good. "She had a notepad with a list of questions and was taking copious notes. All of the boys around her were listening. She knew what she wanted, and she wasn't worried about anyone else."
The two connected in an incredible way. Good addressed all of Sibandze's questions and helped get her to Daytona Beach. Recently completing her sophomore year, Sibandze is adjusting well to her new home at both Embry-Riddle and the U.S.
"I like that everyone at Embry-Riddle is career driven and proud of what they are doing," she explained. "It motivates me."
As for life in the United States, she describes it as fast paced.
"People here are reserved," she explained. "They keep to themselves, but I've learned to seek out help when I need it. Otherwise you get left behind."
That is her philosophy and one that has helped her reach for the stars.
"If you put in the effort in each and every class you take, you will see results," she said.
As a role model for others from her country, Sibandze feels a significant drive to succeed. Recently, a student in Swaziland shared that she took the country's General Certificate of Secondary Education examination and placed within the top 50. She told Sibandze that she was her role model.
"Failure is not an option for me," she explains. "I don't want to disappoint my mom, my family and friends, or myself."
Sibandze recently accepted a summer internship working with the Bugesera, Rwanda Airport Construction project. She will work hand-in-hand with senior aerospace and civil engineers in approving and analyzing the airport structures and filing documentation for each structure.
*According to the Central Intelligent Agency's World Factbook.